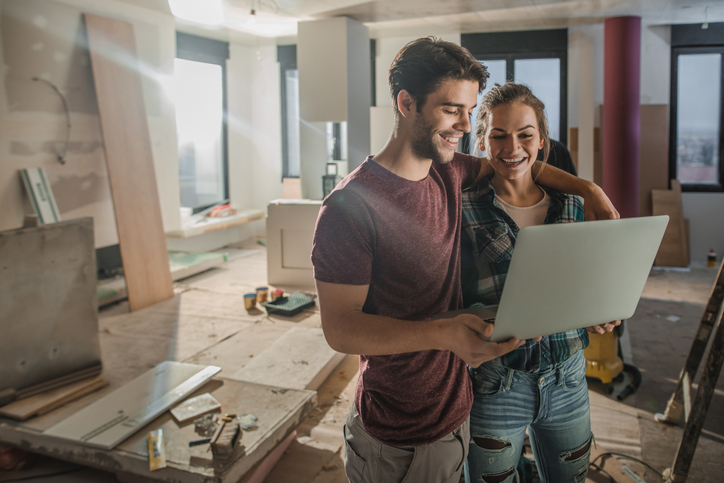 More Australians are expected to kickstart their renovation projects over the next year in Victoria and the Northern Territory, according to the latest forecast from the Housing Industry Association (HIA).
HIA's Outlook Report showed Victoria and the NT are on target to hit new records for annual renovations activity in the 2020-2021 financial year, up to $442m and $10.5bn, respectively.
These gains are likely to be sustained over the next financial year.
Aussies spending more on kitchen renos
HIA executive director Fiona Nield said while all types of renovation projects are on an uptrend, property owners are increasingly prioritising kitchen renovations.
"People are spending more on their kitchen renovations than ever before as they get bigger and contain more appliances," Ms Nield said.
In Victoria, around 5,900 applications were lodged for the HomeBuilder scheme. These applications involved larger renovation jobs.
"The typical Australian household is saving significantly more than they were before and they are choosing to spend these savings on upgrading their homes," Ms Nield said.
"The boom in renovations is partly due to the shift towards online learning and working from home."
Related: It's reno time: Updating your kitchen
Renovation boom likely to continue
Ms Nield said the renovation boom is slated to be sustained over a number of years on the back of high household savings and the ongoing shift to working from home.
"Even when overseas travel returns, home renovations will most likely remain a priority and within the household budget."
However, the recent lockdowns are proving to be a challenge, with only over a third of all builders engaged in home renovations.
"We believe there are many jobs in the pipeline, but with the continued restrictions on working in homes in Melbourne, there is some uncertainty as to if and when some of the work will proceed."
Construction costs trending higher
A recent report from CoreLogic showed construction costs have crept up by 1.4% during the second quarter of the year, striking the largest quarterly increase since 2014.
The increasing demand for construction work and the shortage of construction materials such as timber, PVC piping, and fittings contributed to this increase in costs.
CoreLogic research director Tim Lawless said the substantial pipeline of residential construction work is likely to keep both building materials and trades in short supply for an extended period of time
"I think we can expect housing construction costs to rise more significantly over the coming year as supply chains grapple with ongoing shortages," Mr Lawless said.
"Higher construction costs will inevitably flow through to higher costs for new homes and renovations."