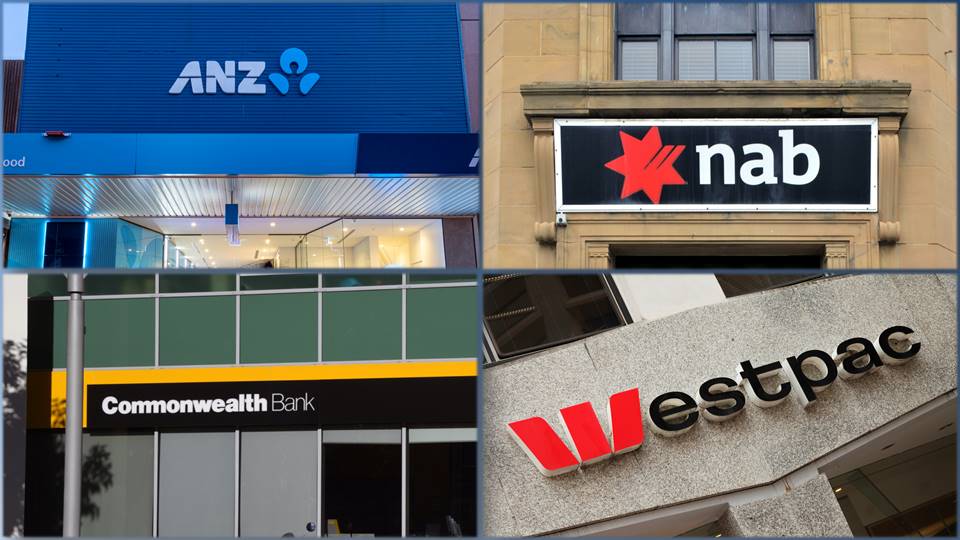 As their contribution to mitigating the potential risks of the COVID-19 outbreak, Australia's four biggest banks rolled out measures to help their affected clients.
Following the Reserve Bank of Australia's rate cut to 0.25%, ANZ, CBA, NAB, and Westpac introduced lower rates for certain home loan products. The image below shows the summary of the rate changes: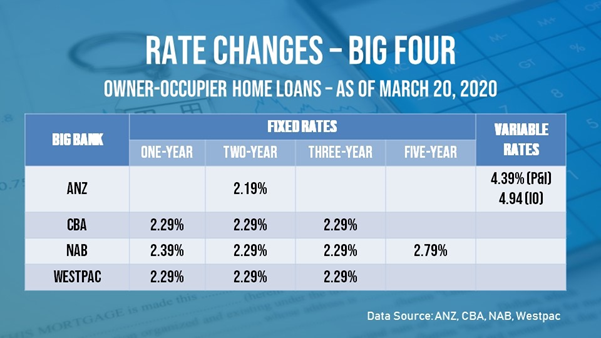 ANZ
As part of its support package, ANZ lowered its variable home-loan rates by 15 basis points (bps). ANZ is the only big bank that lowered variable rates for home loans.
Furthermore, it introduced a two-year fixed rate of 2.19% for owner-occupiers paying principal and interest (P&I). ANZ said this is its lowest fixed rate on record.
ANZ borrowers will also be able to request a deferral of mortgage repayments for up to six months. The unpaid interest during the period is capitalised and added the customer's outstanding loan balance.
CBA
CBA also announced a mortgage loan deferral of up to six months.
The bank announced 70 bps interest rate reduction in home loans with one, two- and three-year fixed terms to 2.29%. Its variable rates, however, remained unchanged.
Borrowers who are struggling will now be provided with easier access to overdraft facilities, which can be applied for online.
NAB
While NAB's variable rates for home loans are unchanged, it announced a 60-bps reduction in fixed interest rates across terms to 2.39% for one year, 2.29% for two and three years, and 2.79% for five years.
The bank will also be offering a six-month mortgage repayment holiday to those who are affected by the coronavirus outbreak.
Westpac
Westpac unveiled a 2.29% fixed-rate home loan for terms of up to three years. This will be available to owner-occupiers paying P&I.
A three-month loan deferral will also be provided to Westpac borrowers who have lost their job or suffered loss of income as a result of COVID-19. An extension of three more months will be given after a review.
The bank's variable rates for home loans remained the same.