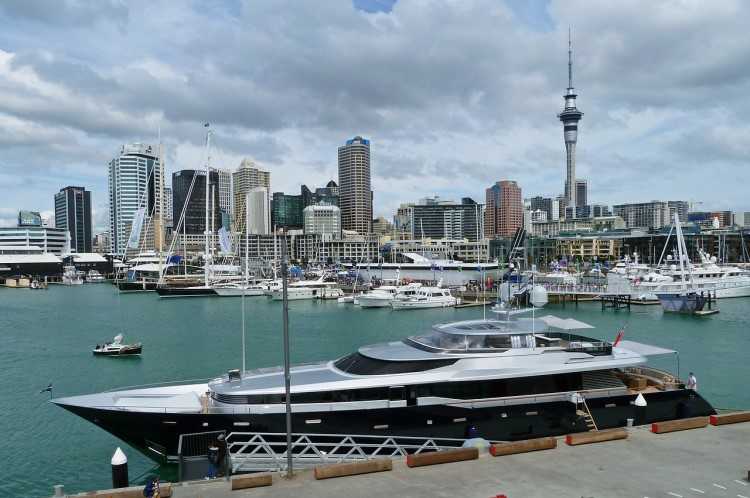 Foreign ownership of real estate is a growing concern in New Zealand, Australia, and Canada, mainly because it's widely believed that foreign acquisitions drive up house prices and reduce the stock that locals can acquire.
In terms of affordability, New Zealand virtually mirrors developments in Australia, with residential property inflation reaching 10.46% in the former in 2016. Additionally, prices in NZ have risen by 34% over the past three years.
When it comes to affordability issues, New Zealand is seen as being ahead of Australia in fixing some aspects and behind in others. Jacinda Ardern, who became New Zealand's prime minister last month, wants to completely ban foreigners from owning residential property.
Australia's Foreign Investment Review Board (FIRB) already applies a ban on foreign ownership of existing housing (though foreigners can still buy new housing). Both countries still allow permanent residents to buy existing homes.
There are some major differences. The Ardern administration's ban extends to foreign trusts and corporations. Australia, in contrast, still allows some foreign trusts and corporations to buy existing homes where staff needs to be accommodated.
In Oz, many members of the public, and organisations like Industry Super Australia (ISA), want to ban foreign students from buying existing real estate. ISA says foreigners are exploiting a loophole in the system to illegally enter the property market. While permitted in Australia, the proposed NZ legislation, in its current form, does not.
"New Zealand anticipates that removing investor demand by excluding foreign nationals from the market will help stabilise house prices. However, there is little evidence that such measures have successfully slowed price inflation in Australia," said Erika Altmann, property and housing management researcher at the University of Tasmania, in an op-ed piece published in The Conversation.
Alarmed by skyrocketing prices in Sydney and Melbourne, state governments are taking matters into their own hands. In NSW and Victoria, the Berejiklian and Andrews governments have increased stamp duty charges for foreign investors in residential real estate to make it less attractive to them. New Zealand also levies surcharges on foreign buyers, though theirs is on a national rather than state level.
"New Zealand has been much slower than Australia to introduce rules on residential property ownership," Altmann said. "Its proposed legislation closely mirrors Australia's legislation in regard to who may buy existing homes. These measures have not significantly slowed housing price rises in Australia.
"However, New Zealand also plans to limit residential ownership of property by temporary residents and apply a surcharge nationally. These additional measures may have greater effect on limiting housing price rises than Australia's restrictions have had so far."