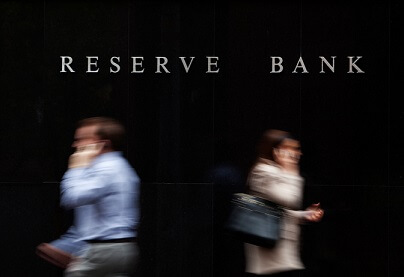 John Edwards, a former Reserve Bank board member and current non-resident fellow at the Lowy Institute for International Policy, said interest rates may have to increase more than two percentage points over the next two years.
Edwards said the current official cash rate of 1.5% was too low if the Reserve Bank of Australia (RBA) was correct in its forecast that the Australian economy would improve over the next 12-18 months.
The official cash rate could hit 3.5% by 2019, he said.
In a column that was published on the website of the Lowy Institute, Edwards said the RBA is probably already considering a program of rate increases, given its forecasts for inflation returning to target and economic growth to accelerate to 3% amid a stronger global backdrop.
"It seems to me that something like eight quarter percentage point tightenings over 2018 and 2019 are distinctly possible, if the RBA's economic forecasts prove correct," he said. "It's possible the tightening could start earlier, or if not the tightening itself, at least the signalling which should precede it."
The 2016 census, which was released on Tuesday, reveals the huge shifts in Australia's homeownership profile. Over a 25-year period, the proportion of renters has grown, while the proportion of residents who own their own homes outright has declined.
Edwards, whose term on the board ended in July of last year, conceded that debt levels were high, but argued that many Australians were ahead on their repayments and could absorb an interest-rate rise.
"The bigger the household debt, the more impact a quarter percentage point increase in the policy rate will have on household spending," he said. "In the Australian case, it is certainly possible that high household home mortgage debt will crimp consumer spending if the policy rate returned to what was once considered a relatively low long-term rate."
Edwards noted that the interest paid on home loans is much less than what borrowers paid six years ago. In other words, while household debt has increased, interest rates have fallen dramatically. Payments are now 7% of disposable income, compared with 9.5% in 2011 and 11% at the peak of the RBA tightening cycle before the global financial crisis.