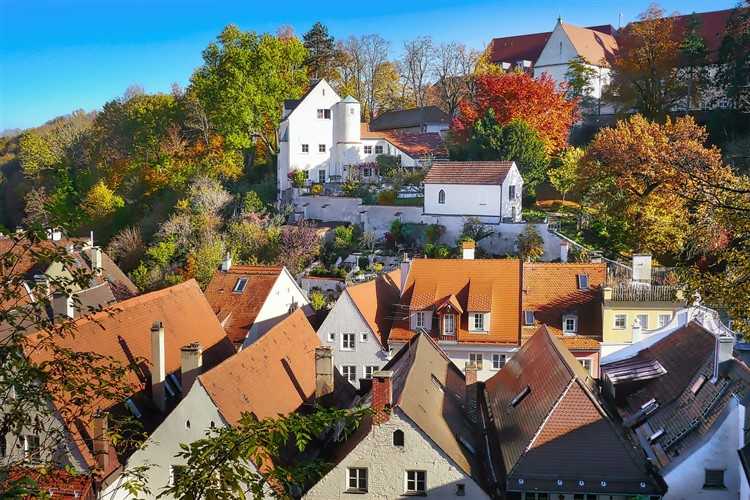 With surging home prices in capital cities, many households have started moving towards regional property markets – a trend that is likely to blossom into a full-on phenomenon.
In a blog post, CoreLogic head of research Tim Lawless said regional areas proving their worth and becoming particularly attractive to first home buyers because of their cheaper housing markets and low unemployment rates.
An earlier study by Sydney University underlined this trend, with almost 20% of Sydney's essential workers moving to outer and regional areas from 2006 to 2016.
"For many people, considering a move involves much more than simply relocating – most will require secure employment and in a region that is proximate to a variety of amenity and essential services such as schools, health care and shopping facilities, particularly if they have a family, or are considering starting a family," Lawless noted.
Also Read: Relocating can boost emotional well-being
CoreLogic identified and consolidated a list of regional towns where unemployment rates are below 4% and where labour force is at least 10,000 people based on the local government area statistics.
At the top of the list is Wellington, an agricultural town in New South Wales with a jobless rate of 2.2% and a median home value of just $212,221.
Isaac region in Queensland ranks second, with a mere unemployment rate of 1.8% and a median home value of $221,677. Isaac includes the mining towns of Moranbah, Dysart and Nebo.
Ashburton, located in the southern Pilbara region of north-west Western Australia ranked third, and also has strong links with the mining sector. With the mining downturn, median home values across Ashburton fell from a record high of $813,834 to $260,357 at the end of 2017.
Lawless commented that while these mining-linked towns would not be everyone's cup of tea, there are other locations on the list that have a more appealing combination of strong labour markets as well as lifestyle factors.
Examples are the coastal markets of Port Macquarie-Hastings, Tweed, Ballina and the Surf Coast which have a median home value of as low as $553,548 and an unemployment rate of lower than 4%.
"Prospective buyers considering a move away from the capital cities in search of more affordable housing options might be best renting first, just in case country living isn't for them," Lawless said.
Finally, he added that while housing prices are generally much higher in the capital cities relative to their regional counterparts, the diversity of amenity, social options and job opportunities can often be hard to match."
CoreLogic's list of towns where unemployment is 4% can be seen here: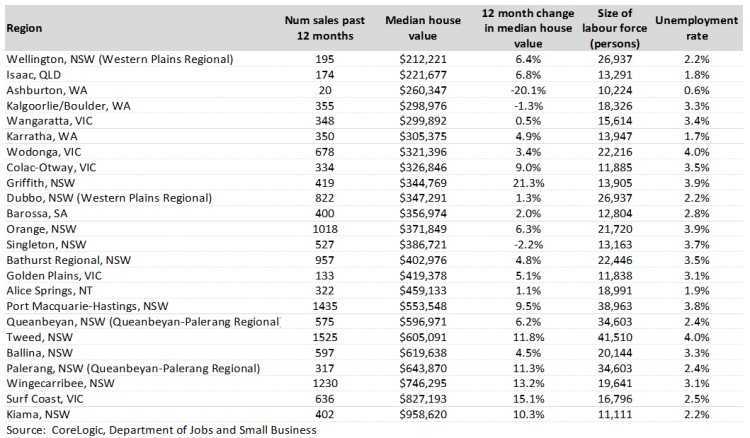 Related Stories:
RBA: First-time homebuyers can't afford Sydney
Australia 'severely unaffordable' compared to global housing markets