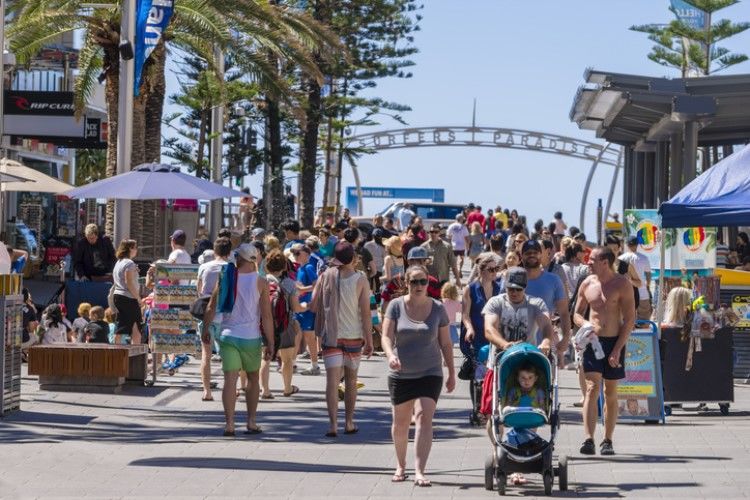 There are fears that the Australian housing market will soon be swarmed with foreign buyers if no intervention will take place, a property expert warned.
In a report on News.com.au, Starr Partners chief executive Doug Driscoll said that despite the easing interest from foreign buyers over the past years, foreign ownership of homes remains alarmingly high in Australia.
A study by Chinese international property portal Juwai.com revealed that many Chinese buyers now have an "insatiable appetite" for Australian property given the housing downturn. Driscoll estimated that foreign buyers own nearly 500,000 homes in Australia, and said it is only a matter of time before this figure reaches over 1 million.
"We're only a population of 25 million with 10 million dwellings, and if we're not careful we could be overrun quite easily," he said.
It is often hard for industry watchers to give their sentiments about foreign ownership, given that people who raise concerns are often accused of being racist and xenophobic, he said.
"I look at the facts, and there's a really high number of current properties owned and acquired by overseas buyers," Driscoll said, "I'm not being jingoistic or xenophobic. It's absolutely crazy how much of Australia we're selling off to China, and it surely won't be long until they have far more influence in our day-to-day lives."
One of the main problems with foreign buyers is when they "ghost" their homes, leaving them unoccupied for a long period of time. Driscoll said this affects not only the rental market but also the microeconomy.
"What happens to the local coffee shop or newsagent when there are fewer people living in the area than there should be?" he said.
Chinese buyers account for a large portion of foreign-owned properties in Australia. In fact, Juwai chief executive Carrie Law said China makes up a bulk of residential real estate approvals.
While demand from Chinese investors was dampened by foreign stamp duty, capital controls, and cancellation of mortgage loans, Law believes interest will recover this year.
"The data is finally starting to reflect what happened last year. Our data suggests the fall in Chinese demand is over," she said.
Driscoll said the only factor limiting Chinese buyers from investing more in Australia is the local restrictions by the Chinese government to curb money leaving their country. He said buyers from China devise "ingenious" methods of getting more money out of their country. Currently, they are only allowed to take out around $50,000 annually.
"If they are getting this money out of China, then they are finding ways to get it into the Australian system," he said.
While he said that it would be beneficial for Australia to remain open for business to China and other countries like India, it is equally important to address the risks the skyrocketing foreign homeownership rate.
"But we need to introduce stringent rules and regulations regarding foreign investment because the government's interest should be protecting its citizens," he said.