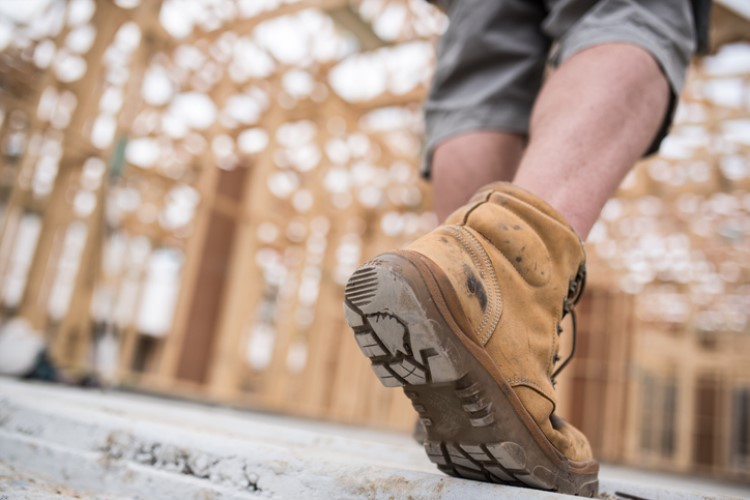 The number of new homes starting construction increased during the June quarter, figures from the Australian Bureau of Statistics show.
For the first time since December 2017, building starts increased, up by 1.1%. But despite this slight improvement, home starts remained 20% lower than a year ago.
"The increase in total starts was due to a 21% lift in multi-unit starts, mainly in New South Wales and Western Australia. Detached housing starts have slowed to their lowest level since December 2013," Housing Industry Association (HIA) chief economist Tim Reardon said.
Read more: Auction market buckles but still strong
He said the slowdown in building activity over the past 18 months had affected the national economy, becoming one of the significant drags on Australia's GDP growth.
However, the three interest-rate cuts by the Reserve Bank of Australia this year, as well as the improvement in the lending industry, are expected to support the market.
"The impact of three cuts to interest rates and small fiscal stimulus has slowed the decline in work entering the pipeline. A return to normal lending conditions would provide a boost to home building and the wider economy," Reardon said.
Annual housing starts during the 2018-2019 financial year fell in the majority of states, with only the Australian Capital Territory and Tasmania reporting substantial gains at 17.8% and 5.3%, respectively. The largest declines were recorded in Northern Territory and South Australia, which reported respective falls of 28.4% and 22.6%. The remaining states witnessed declines ranging from 13% to 18%.
The slide in the residential building sector has another year to go, taking dwelling commencements to an expected trough near 153,000 in the 2019-2020 financial year, said Tim Hibbert, principal economist at BIX Oxford Economics.
"While the stimulus is now flowing positively to the established property market, it's not until the second half of 2020 that it is expected to wash through to new dwelling construction," he said.
Hibbert also noted that apartments are driving the decline in starts the same way they triggered the boom.
"They are where most of the downside risk resides. Highly-publicised building defect issues have caused a crisis of confidence for potential off-the-plan buyers that has the scope to deepen or prolong the downturn in residential construction," he said.