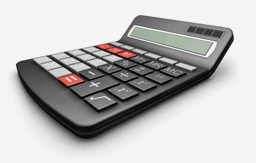 Non-major lender Auswide Bank has announced several changes to the interest rates of its home loan offerings.
In a statement, Auswide said the interest rate for its existing owner-occupied home loans and investment mortgage products will be increased by 0.05% and 0.13%, respectively.
The bank's managing director Martin Barrett said the changes were due to the recent spike in Auswide's funding costs.
"Despite no increase in the official cash rate, we've had to make this difficult decision due to a sustained increase in 30 and 90-day BBSW levels. We are now paying significantly more for funding than we were 6 months ago which this increase will help offset," Barrett said.
From 27 June 2018, Freedom Package special variable rates will include the following:
Owner-occupied P & I commencing from 3.76% p.a.
Investment P & I commencing from 4.04% p.a., and
Investment Interest Only commencing from 4.34% p.a.
The changes will not be applied to its RBA Rate Tracker Home Loan which will remain at 3.99% p.a.
Another exception will be those home loans settled recently under the bank's campaign special rates.
"However we will now wind up these special rates and will close them off for any newly approved loans on 26th June 2018. We've been thrilled by the support both customers and mortgage brokers have provided to Auswide Bank over recent months and will protect these newly settled loans," Barrett said.