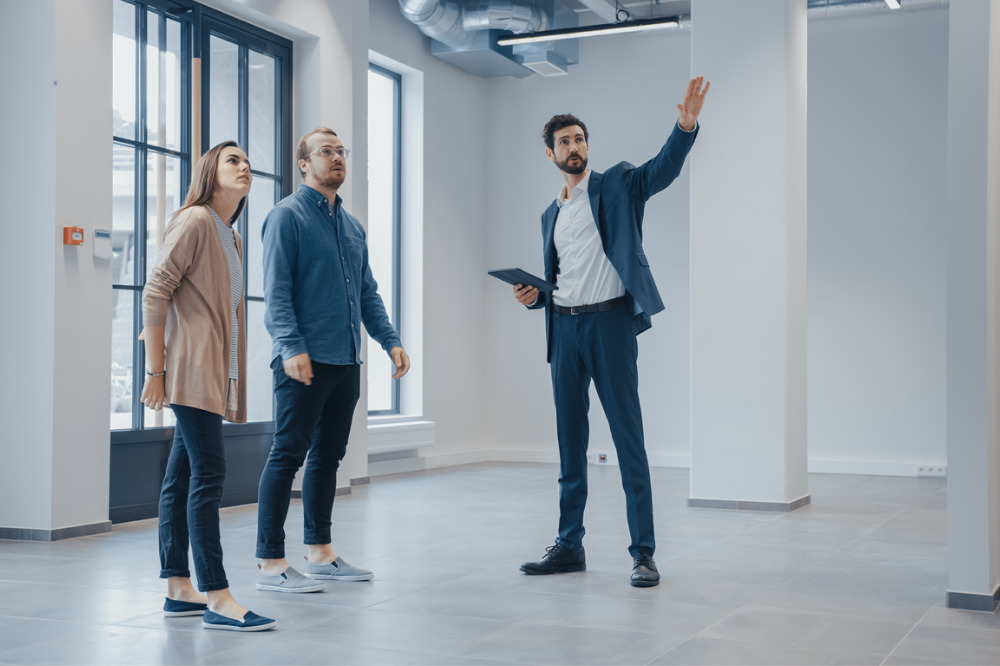 Having the right real estate agent often spells the difference between a successful sale and a disastrous transaction. A good agent looks out for your best interests, provides you with a clear view of your options, and guides you throughout the process. Similar to having a great buyer's agent – who acts in a home buyer's behalf – picking an experienced and trustworthy agent to help sell your home makes the whole experience worthwhile.
On the flipside, working with an incompetent real estate agent can sabotage your chances of making a sale and give you lots of unnecessary frustration. They may devalue your property, cause selling delays, and even turn off potential buyers. So, what if you end up committing the mistake of choosing someone who – rather than help you in the home-selling process – turns your whole experience into a nightmare?
Here are seven tell-tale signs that you need to let go of your real estate agent:
1. Poor communication
Like in any profession, the ability to communicate effectively is among the top soft skills one should possess to be successful. This is especially true in real estate, where poor communication can result in missing out on massive opportunities. In today's digital age, there is no reason for you to be waiting around to hear from your agent. They should be able to give you regular updates on the status of your property, be it through text messages, e-mails, or phone calls. If you constantly find yourself begging your agent for information, then that is a clear sign they are not the right one.
2. Dishonesty
Trust plays a crucial role in any business transaction, so it is always important to have a real estate agent you can trust. A bad agent pulls out lots of tricks just to impress you or earn more cash. They may lie about the properties they have sold. They may undervalue or overvalue your property. They may even ask you to make a false claim in an advertisement.
The Australian Competition & Consumer Commission (ACCC) has been clear when it comes a real estate agent's obligation to their clients. According to the commission's website, it is unlawful for an agent to:
intentionally mislead you
lead you to a wrong conclusion or impression
give you a false impression
leave out or hide important information (e.g. in fine-print disclaimers)
make false or inaccurate claims
The ACCC adds it does not matter whether or not your real estate agent meant to mislead or deceive you – what matters is how you, as a client, perceived your agent's conduct.
3. Unprofessionalism
It often does not take long for you to tell if someone conducts themselves with a high level of professionalism. Sometimes, all it takes is one meeting or a short conversation. Did the agent show up in time? Did they dress appropriately? Did they appear neat and well-groomed? Were they able to answer your questions with authority and in a respectful manner? If you see signs of unprofessionalism, it might also indicate they are not the right agent for you.
4. Lack of experience
While inexperience does not necessarily make a real estate agent bad, working with someone with years of experience selling properties in your preferred neighbourhood can pay huge dividends. Like any profession, real estate has a learning curve. More experience does not just yield better results, but it also offers you peace of mind.
5. Poor marketing skills
It is a real estate agent's job to attract as many potential buyers as possible for your property. This means having a sound marketing campaign that goes beyond putting a sign in the yard and posting a photo on their website. Having a real estate agent who knows how to take advantage of the various online platforms to draw in buyers is a huge blessing in today's digital world. When choosing an agent to sell your property, make sure to ask them how they intend to market your home. If they cannot provide a concrete advertising plan, then you might be dealing with the wrong agent.
6. Lack of references
Referrals say a lot about an agent. Someone who is in good standing within the real estate community will have many happy clients vouching for them. By contrast, a bad agent will have a lot of complaints lodged against them. It is not rocket science to separate the good apples from the bad ones. All you need to do is a quick internet search and see what comes up. If a negative review turns up on the agent you are eyeing, consider yourself warned.
7. Causing pressure
You should never be coerced into doing something you are not comfortable with. Always remember that in your transactions, you are the boss. You should never be forced to accept an offer you do not like. If dealing with your agent feels like a constant power struggle, it might be time to move on from them.
What should you do to avoid ending up with a bad real estate agent?
Choosing an agent to handle the sale of your home often rests solely on your shoulders. So, you must also take all the necessary measures to ensure you end up with the one you can develop a great working relationship with. Here are some things you should do to find the best one.
1. Have a pool to choose from.
Many experts advise against going with the first real estate agent you come across. They strongly recommend home-sellers to interview several agents before settling on a choice. They also warn against picking an agent just because they gave the highest price estimate. Instead, experts say you should select the one who gives fair and realistic price estimates.
2. Ask relevant questions.
Michael Yardney, chief executive officer of Metropole Property Strategists, lists six questions that will help you decide which agent is best suited to handle your home sale. Here they are:
What is the best way to sell this property?
How should we market the property?
Is now a good time to sell?
What is your track record like?
How is all of this going to cost?
Why should I hire you?
3. Do your research.
Apart from interviewing potential agents, you should conduct your own research. One of the best places to start is the internet. Check out the agents' listings online. Places to snoop around include the agency's website and reputable property websites. In this digital age, you would want to work with an agent who knows how to use online tools effectively. Take note of how they advertise properties. Agents should be able to take advantage of the various digital channels such as social media to reach the greatest number of buyers.
What should you do if you picked a bad real estate agent?
If you realised that you are dealing with a bad agent, do not be afraid to articulate your dissatisfaction – but try to do so in a respectful manner. People often respond to kindness and compassion in a positive way, raising the chances that your real estate agent will release you from your agreement.
However, you must also remember that terminating a contract often comes with conditions that might require some form of compensation. Still, this might be worth it in the long run, especially if your agent is giving you mounting levels of disappointment and frustration.
But remember not to let this experience warp your view of real estate agents in general, because for every bad agent who is there only for a quick buck, there are many agents out there who will go above and beyond their call of duty just to get you the best deal for your property.