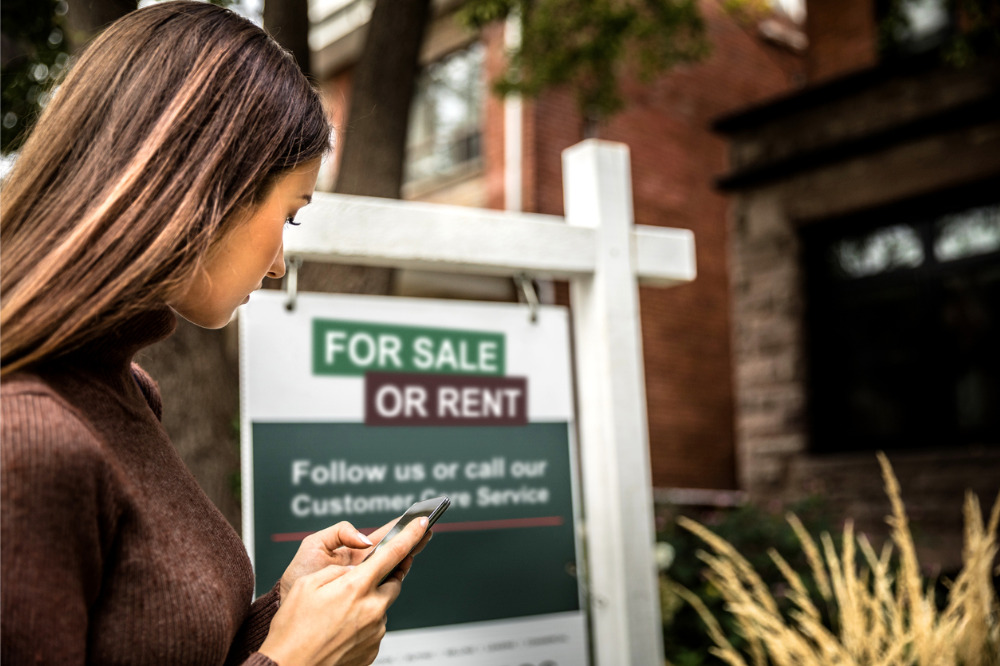 Buying a home is likely one of your biggest financial investments you will ever make, so emotions can run high when the time comes to sell. Selling a home is often a tedious and stressful process, and mistakes can pile up quickly for those who are not prepared.
Here are some costly mistakes you need to avoid to get the most out of selling your property:
1. Overpricing your home
Setting an unrealistic price is the most common mistake homeowners make when selling their property, according to many experts. If you set the price too high, this can limit the number of interested buyers and may cause your home to sit in the market for an extended period. This can hurt your chances of making a sale because if your house is in the market for too long, buyers may begin to think something is wrong with your property.
To come up with a realistic asking price, experts recommend that sellers research comparable homes in their area to give them an idea on how much properties there are actually worth.
2. Ineffective marketing
When it comes to selling your home, you cannot afford bad advertising. An internet listing with a good write-up, and clear and crisp photos can go a long way in enticing buyers. You can also add videos to enhance your listing. An experienced real estate agent can help create a good marketing strategy to help get your house off the market the soonest.
3. Choosing the wrong agent
Working with an incompetent real estate agent can sabotage your chances of making a sale and give you lots of unnecessary frustration. They may devalue your property, cause selling delays, and even turn off potential buyers. To avoid this, experts suggest taking your time to find an agent that you can develop a strong working relationship with and who has your best interests at heart. A good agent should also have a deep knowledge of your local market and has a successful selling experience in the area.
4. Half-hearted commitment
Entering the market half-heartedly just to see how your property performs will hurt your relationship with your agent, who may be working hard to sell your home. If you just want to know how much your property is worth, experts recommend getting a valuation or market appraisal instead, and save everyone the time and effort.
5. Lack of market knowledge
A working knowledge of the current market goes a long way in helping you avoid costly mistakes when selling your home. It prevents you from pricing the property either too high or too low and gives you an idea when it is the best time to sell. Your real estate agent can often advise you on the market conditions, but ultimately, it is you who will decide when and how much you are prepared to sell your home.
6. Overlooking hidden expenses
Selling your home involves expenses that can easily be overlooked, especially when you are focused too much on the profit that can come from an offer. These expenses can easily add up to several thousands of dollars, so it is crucial for you to factor in all these costs to have a realistic expectation on how much you can gain after a successful transaction. Here are some of the expenses you need to consider:
Agents commission
Capital gains tax
Conveyancer or legal fees
Council rates
Lender's fees
Property-styling expenses
Advertising costs
7. Not staging your home
One of the biggest misconceptions about home-staging is that it is an expensive endeavour. However, ignoring it completely can prove costly. Staging your home is an effective way to maximise the value of your property, and it does not always need to break the bank. There are several simple hacks you can do – such as tidying up the streetscape, eliminating clutter, and letting in as much light as possible – to make your home attractive to potential buyers.
8. Ignoring maintenance problems
Most potential buyers are looking for turnkey homes, meaning they want a property that they can move into immediately. If your home has unfinished or neglected repairs – such as leaking roof, holes in the wall, squeaking doors, and stained paintwork – these can scare off many buyers. Make sure that basic repairs are done before the sale to stir buyer interest and present your home in a positive light.
9. Overcapitalising on renovations
If you are looking to renovate your home to increase its value, it is advisable that you consult your real estate agent beforehand to make sure you do not overcapitalise. Going overboard with your upgrades may raise the value of your property well beyond what buyers are willing to pay to live in your area.
10. Being inflexible
Maybe your heart is set on a specific price for your home, but if the market is indicating something lower, it pays to be flexible. Keeping an open mind when examining offers can facilitate the sales process. You can also try negotiating and make counteroffers to come up with a win-win situation you and the buyer.
11. Not reading the contract
It is easy to let your guard down, especially if you feel that you are in the home stretch of the sale. You may be exhausted of the tedious process and just want to get it over with. However, one of the biggest mistakes you can do is not reading all the fine print on your contract of sale. Bear in mind that once you have signed this legal document, you are required to abide by its terms and conditions. You could agree to finance additional repairs without meaning to, so be sure to read the contract thoroughly and consult with a solicitor if you need to.