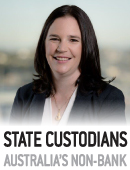 Q.
We are ready to purchase a property, but we are not sure whether to purchase a house to live on or use as an investment property. What are the benefits of buying an investment?
A.
Buying a first home as an investment can have long term benefits and help put young Australians in a better financial position for the following reasons:
You can continue living at home and get into the property market sooner. The rental income can be used to help with the loan repayments and any savings can be put in an offset account to reduce interest on the loan.
There are a wider range of properties to choose from. Some properties may not be the preferred location or size to live in, but, as an investment property, are perfect. Finding a property that costs less may be easier if you are not planning to live in it, potentially making loan amount and repayments can be more affordable.
Being objective about the property to purchase is easier for an investment as you are less distracted by emotional considerations. You can make your decision on the cold hard facts and how it stacks up as an investment.