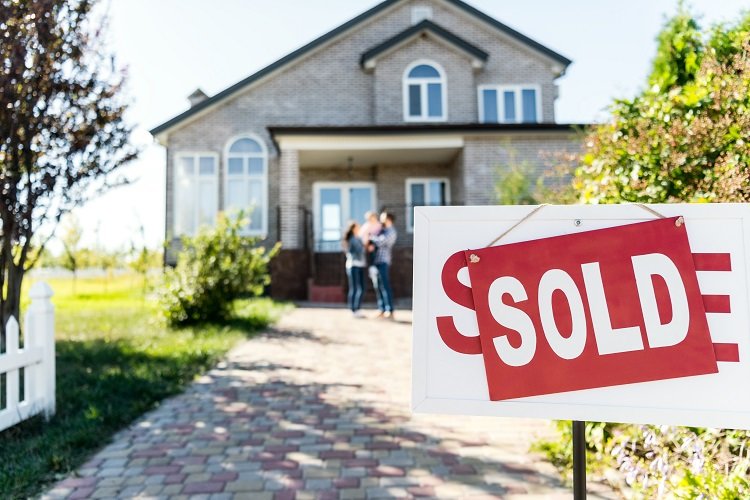 Like any other major life decision, buying a home requires careful planning in order to be successful, especially for first home buyers. Entering the market for the first time is a huge step for anyone, and it is important to be sure of your footing before you take the plunge.
Here are some of the thing first homebuyers should do to help them on their journey towards homeownership.
Assessing your financial health
Buying a home is a big decision which entails financial commitment. Mortgage repayments add a significant amount to your monthly outgoings and you have to make sure your pockets are deep enough to sustain your essential needs.
Try to picture your budget once you start making mortgage repayments. Consider the total monthly income of your household, including your partner, then take away your total monthly expenses. It is also important to know where your career is headed. Will you be able to get regular salary increases in your current job? Is there a chance you will be reassigned to work in another state?
You might also need to examine your current debts, whether they are from credit cards or other lenders. Settling these first can not only save you headaches in the future but also increase your chances of getting a home loan.
Understanding your home loan eligibility
Once you have a handle on your finances,it's time to do some research and check out mortgage products. Knowing how much you can borrow from a lending institution is an essential piece of knowledge for a first time homebuyer.
Because of this, a mortgage application can dictate the fate of your homeownership. In a previous article, we detailed a list of things you need to know before you apply for a home loan. Just remember that while applications can sometimes be a hit-or-miss situation, there are ways to ensure you get higher chances of getting approved for a home loan. We have also listed several mortgage products for first homebuyers, which including honeymoon loans, low doc loans, and professional packages.
Saving for a deposit
After determining how much you can borrow, you can now start thinking about the deposit. While it is okay to possible to purchase a home with a deposit as low as 5% of the purchase price, it is advisable to have 20% on hand as a down payment.
One advantage of having a bigger deposit is that you avoid having to pay a Lenders' Mortgage Insurance (LMI) premium, which protects lenders in case borrowers default on their mortgages. LMI is usually charged to home buyers with below 20% deposit.
A larger deposit also reduces your loan amount, grows equity faster, and helps you save on interest charged on the life of your home loan.
Being aware of grants and other privileges
Both state and local governments have provided grants for first home buyers. The First Home Owner Grant, for instance, provides housing market newcomers with assistance to help them fulfil the Great Australian Dream. If you are interested in learning about this series of grants, we have compiled a guide to the different rules governing each state when it comes to First Home Owner grants.
Shopping around for houses
When looking for a property to purchase, one of the most crucial things to think about is the location. Location is one big factor in determining the price of a property, so if you are a first homebuyer on a limited budget, you may find your options are somewhat constrained.
When shopping around for a home, make sure you give weight to the importance of accessibility, transportation, proximity to essential establishments like schools and hospitals, as well as the price range. You also have to think about your actual space needs. For instance, if you are planning to have children or expand your family in the near future, it may be worthwhile to look for homes that have more rooms, or larger yards.
It is also highly recommended to check out the neighbourhood of your future home and find out the general vibe of the place, you can even try to chat with the people living next door, if possible. Getting even the slightest hint of the dynamics of the neighbourhood you may be about to move into can be instrumental to your decision.
Inspecting the property and its surroundings
Buyer beware, or Caveat emptor in the original Latin, should be a mantra for every prospective property buyer. When you buy a house, it is your responsibility to ensure that it is in a good condition. There are no warranty stickers in the property market, and in most cases you will not be able to return the property for a refund to the seller, even if you later find faulty wiring or cracked walls.
To make sure what you are buying is in its best shape; make several visits to the property, rather than just one or two.
Inspect every corner of the house from the heating and cooling systems to the water and electricity supply, walls, light fittings, window and floor coverings, and locks. You may even want to hire a professional, as spending a bit up front is far better than winding up owning a home that will need several repairs later on.
Also make sure to check the environment where the house is located. Be sure to confirm surrounding zoning to see if there is a possibility that you might live next to a high-rise building or a commercial space, and examine any proposed roads surrounding your area.
Another thing that is often overlooked when inspecting a home is the potential for environmental hazards. Make sure to check up on this, as homes that are in known hazard-prone areas are usually not covered by property insurance.
Getting professional assistance
Seeking for professional help will help ensure that the process of home buying goes as smooth as possible. Consult a mortgage broker to help you with your home loan, and consider hiring a conveyancer to help you with property settlement.