Question: I'm looking for a new tenant for my rental property – how can I attract and retain the best tenant?

Answer: By Carolyn Parrella, Executive Manager, Terri Scheer Insurance

A tenant can make or break a landlord's experience of owning a rental property. Attracting good tenants and keeping them happy is one of the best investments a landlord can make. If tenants are happy they may be more likely to pay their rent on time, stay in your property longer and look after it as if it were their own. Attracting a suitable tenant from the outset may help you retain them in the long-term.

The following tips can help you attract a good tenant for your rental property.

Think about the type of tenant you want to attract. The process of attracting a good tenant begins before you've even purchased your rental property. When choosing an investment property, think about the tenant demographic you want to attract, for example a family, sole tenant or couple, and choose a property that is likely to appeal to them. Properties that are close to good schools, shops and public transport are likely to be well sought after and may give you a larger pool of prospective tenants from which to choose.

Presenting your property
For landlords, presenting a well-managed rental property may help you broaden your pool of prospective tenants, reduce time and money spent on advertising and decrease the number of days your property remains unoccupied between tenancies. A property that is poorly presented by the landlord may be poorly cared for by the tenant. No one wants to live in a property that has stained carpets and marked walls. Presenting a clean, tidy and well cared property will encourage tenants to keep to this standard.

Screening tenants
Thoroughly check potential tenants' references during the screening process. Speak with previous landlords or property managers and ask specifically whether they had any issues with the tenant in the past.

Appoint a property manager
A property manager can help you secure good tenants from the outset. They have experience in screening prospective tenants and have access to databases that list tenants with a history of defaulting on rental payments, damaging property and eviction. Your property manager can form a professional relationship with your tenant that will span the life of the lease. The time and effort they can save you may be well worth the money you pay for their services. A property manager can also take responsibility for conducting regular inspections, alert you to maintenance requests, address potential liabilities and help ensure your property is well cared for.

Attend to maintenance issues promptly
As a tenant, it can be frustrating if requests for repairs go unanswered. A tenant who isn't getting the attention they deserve might begin to question their commitment to your property and become more careless with it. Injury or loss resulting from a safety hazard that has not been attended to might also give rise to a costly legal liability claim. Responding to maintenance issues in a timely manner signals to your tenant that you value their concern for its condition and care about the property.

Landlord insurance
Even the best tenant can accidentally damage a property or lose their job and be unable to pay rent. Every landlord should have a tailored landlord insurance policy that covers them for both malicious and accidental damage, their legal liability and the loss of rental income. A standard building and contents insurance policy generally won't cover landlords for many of these risks.

---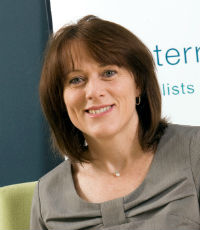 Carolyn Parrella joined Australia's leading landlord insurance specialists, Terri Scheer Insurance, in 2004 and was appointed Executive Manager in 2009.
Carolyn oversees all operations within business, which aims to protect landlords against the risks associated with owning a rental property. These include malicious damage by tenants, accidental damage, legal liability for occurrences on the property that cause death or bodily injury, and loss of rental income as a result of damage to a property or a tenant absconding.
As a South-Australian based national insurance firm, Terri Scheer Insurance is the only company in Australia to specialise solely in landlord insurance.
Carolyn also owns two investment properties.
For further information, visit www.terrischeer.com.au or call 1800 804 016.