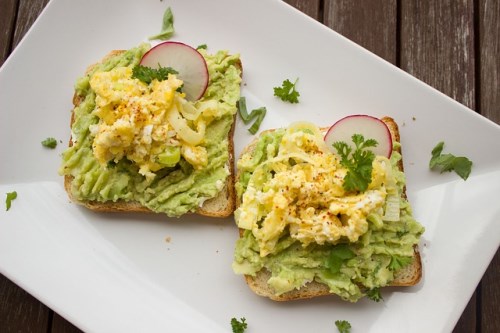 The 20% deposit and stamp duty needed to buy a house in Sydney is now $158,933, according to CoreLogic. That's the equivalent of 7,224 servings of $22 smashed avocado on toast, or smashed avocado on toast every day for 20 years.
Even in Hobart (which carries the distinction of being Australia's most affordable city), buyers must accumulate $64,477 to cover the deposit and stamp duty for a home. That's 2,930 servings of the "decadent" breakfast favoured by many trendy millennials, or avo on toast every day for eight years.
These figures put Bernard Salt's semi-jocular observations on the decadence of young adults wasting money on fancy breakfasts into perspective: even if young Aussies give up expensive brunches and put aside more funds to save for a home, it will take years, even decades, to accumulate enough money to cover the deposit and stamp duty.
Salt, a demographer and self-proclaimed "middle-aged moraliser," wrote an op-ed last year that provoked controversy and self-reflection in equal measure.
"I have seen young people order smashed avocado with crumbled feta on five-grain toasted bread at $22 a pop and more. I can afford to eat this for lunch because I am middle-aged and have raised my family," Salt said. "But how can young people afford to eat like this? Shouldn't they be economising by eating at home? How often are they eating out? Twenty-two dollars several times a week could go towards a deposit on a house."
CoreLogic used house prices in the 25th percentile to compile the data, considering that first-home buyers are generally purchasing at the more affordable end of the property spectrum.
Cameron Kusher, head of research at CoreLogic, said the research does not factor in stamp duty exemptions below a certain price threshold in some states. He added that it's not always necessary to have the entire 20% deposit, although a smaller deposit will usually require borrowers to take out lenders' mortgage insurance, which is an additional financial burden for the homebuyer.
Kusher said housing affordability was worsening across Australia due to soaring prices and anaemic wage growth. In the 12 months to April, Sydney dwelling values rose 16%, and Melbourne dwelling values rose 15.3%. In contrast, household incomes in Sydney rose a mere 4.6% in the year to March, while household incomes rose 2.7% in Melbourne, according to data from the Australian National University.