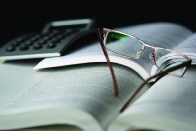 With interest rates officially on hold for another month, you may be using this breathing space to take a closer look at your home loan.
If you rushed in and signed up for a dodgy loan, the good news is you're certainly not stuck with the same deal for life! If you're concerned you might not have the best loan, use this time to shop around and see what else is available.
If you're considering refinancing your home, Your Money Magazine suggests:
Fully review the terms of your existing mortgage contract. Take a good look at your current interest rate, fees and other costs. Then check out a few reputable mortgage comparison websites like www.yourmortgage.com.au to compare your loan with others on the market.


Your interest rate is the most critical aspect of the loan terms. Even a 1% reduction can save you thousands of dollars, particularly if you've still got a long way to go.


When looking for a better loan, consider how important to you the following attributes of a mortgage are:

- interest rate charge

- flexibility of payments

- entry, exit and ongoing fees – or preferably a lack of them

- customer support and service

- term of the loan – how quickly do you want to repay?

- lenders mortgage insurance – is it required?

- extras: does the mortgage provide an offset account, a redraw facility, etc?

- security against rate rises


Compare your current deal with other available loans on each of the above criteria. If alternative loans come out in front, you've got a valid reason to refinance. Just remember that you still need to crunch the numbers very carefully.
Be prepared. Don't make the mistake of thinking it's going to be an in/out process. Refinancing means repeating the whole home loan process, so make sure your credit record is as good as you can make it. Start by paying off as much personal debt as possible, and reducing credit card limits to manageable levels before starting the application process. It's also important to demonstrate employment consistency, so hold off on any employment changes until after you've completed the refinancing process.
Talk to your current lender. Quite often your existing lender may offer a better deal in order to hold on to your as a customer, so this is a good place to start when shopping around.
Hot tip!
As of 1 July 2011, new home loan contracts must be free of exit fees by law. Note that exit fees on existing loan contracts may still apply.
Related Article