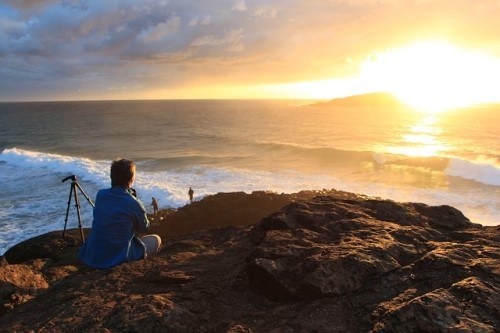 The Brisbane suburb of Teneriffe is on the cusp of becoming the city's first $3m suburb, according to the Domain Group.
The suburb already holds the title of Brisbane's most expensive suburb after becoming the first to break the $2m median. New data from PriceFinder shows that Teneriffe's median price has skyrocketed by 41% to $2,685,000, based on 10 sales so far this year. Home prices, meanwhile, have grown an astonishing 71.8% over the past two years.
Matt Lancashire, a local real estate agent and principal at Ray White New Farm, affirmed that Teneriffe is on the fast track to breaking the $3m median.
"Given the way sales are happening in Teneriffe right now along the riverfront, after [the] quarter there is a very strong chance that it will nudge over $3 million …there's been some very strong results that are due to settle soon," Lancashire said. "It's only a matter of time. And I predict that Teneriffe will finish 2017 with an overall median breaking that $3 million mark too."
While a median price of $3m is big news in Brisbane, it's hardly breaking news in Sydney, where 78 suburbs now boast a median house price of $2m or more, according to the Domain Group.
This is why Lancashire believes Brisbane's inner city suburbs still have a lot of potential for value growth.
"This is the closest comparable to the eastern suburbs in Sydney or Melbourne and, realistically, if anyone is shifting from down south, they want the inner city cosmopolitan vibe that is only two kilometres to the GPO and full of great restaurants, bars and cafes," he said. "What you can get in Brisbane compared to what you pay in Sydney is incredible."
Houses are few and far between in Teneriffe, which means that when they do come on the market, they're fiercely fought over.
"There's such a finite amount of houses in Teneriffe; there's the Catalina houses [and] then the houses on top of Teneriffe Hill. That's it. That's why the median keeps moving up so fast, because we're dealing with a small amount of property…supply there is incredibly limited," Lancashire said.
Ray White New Farm has sold more than $30m in real estate on Macquarie Street alone over the past three years. Regarded as a blue chip riverfront investment when it was developed 12 years ago, the Catalina homes are still in high demand and are hotly contested.
"If you want to buy a riverfront home with a north-east aspect (in Teneriffe) there's only 27 homes there. It is a simple economics supply and demand shortage," Lancashire said.