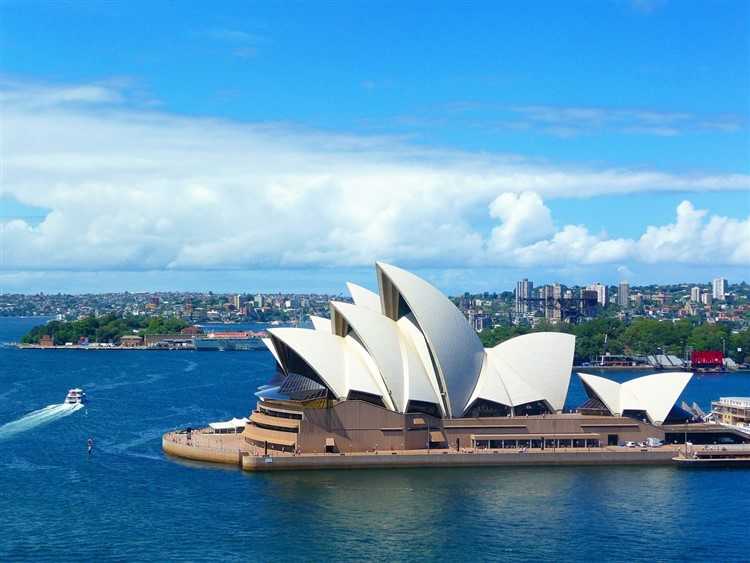 A temporary house price correction is coming to Sydney, according to the latest analysis from Moody's Analytics.
House prices have already softened by 1.7% this year, according to CoreLogic, continuing the modest reversal that began in the final months of 2017.
Moody's Analytics forecasts for prices in the Harbour City to fall by 4.2% by the end of this year, following the 12.8% gain seen in 2017. The largest declines are expected to be in the inner-city regions.
"Incomes in New South Wales have increased faster than the national average and underpin some of the recent gains in home values," Moody's said. "However, housing values have risen even faster and are overvalued relative to equilibrium value. Therefore, [we] expect a correction across New South Wales."
While Moody's expects prices to fall as a whole in Sydney, the drops will vary depending on the type of dwelling and geographic location.
"House values in the City and Inner South region are forecast to fall by 10.1% in 2018 [which will] be the worst performing Statistical Areas in Sydney," Moody's said. "For the Eastern Suburbs … our forecast [looks for a] 9.3% decline in values in 2018 and a further 3.9% decline in 2019, which would bring house values back to their level in 2016."
House prices are tipped to fall by more than the city-wide average in the Inner West, Ryde, North Sydney, and Hornsby this year. Only the Central Coast and southwestern suburbs, where housing costs are more affordable compared to other parts of Sydney, are expected to see positive price growth over the year.
Compared to house prices, Moody's expects apartment prices to display greater resilience in the years ahead, despite the explosive growth in new supply.
"Apartments are expected to also slow but not as sharply with a 0.3% expansion expected in 2018, down from the 9.8% growth in 2017."
The city-wide correction isn't expected to last beyond the medium-term.
"By 2019, the correction is expected to have largely passed, with house and apartment values forecast to increase by 0.9% and 1.6%, respectively," Moody's said.
Also read: Sydney sellers left with no choice but to drop prices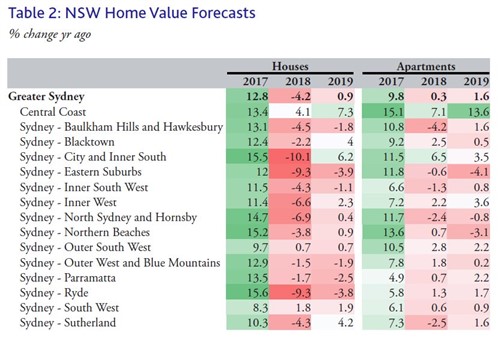 Source: Moody's Analytics