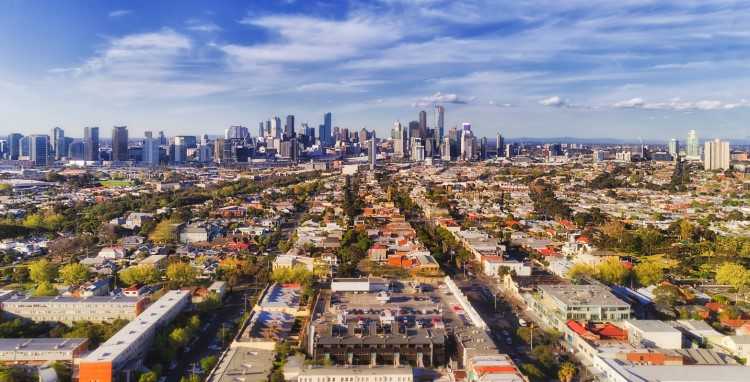 While the property outlook for Australia remains dreary, there are still patches of life seen in some suburbs. In fact, a recent list by realestate.com.au revealed the top ten districts which are the most sought-after by potential buyers.
South Hobart, one of the three Tasmanian suburbs on the list, was on top of the list. In a report on The Mercury, realestate.com.au chief economist Nerida Conisbee said most of the homebuyers considering to snap up a piece of the suburb were from Melbourne, one of the biggest housing markets in Australia and, lately, the weakest performing one.
"The proximity to the city and the lifestyle on offer drive South Hobart's popularity. With its median around the $600,000 mark, South Hobart is far more affordable for younger buyers," Conisbee said.
Next on the list is Battery Point, a more premium Tassie suburb with prices which are twice as much as those of South Hobart.
West Hobart is also popular among home seekers, ranking ninth on the list. Houses in the suburb are in demand due to its relatively affordable median price of $686,000.
South Australia's Crafers West came in third. LJ Hooker Stirling principal Josh Biggs told The Advertiser that he has witnessed an increasing number of families moving to Crafers West over the recent years. And as Baby Boomers started downsizing, a lot of family homes became available on the market.
"There's a bit of generational change (and) definitely I think affordability is a big thing. For around $700,000 in a suburb like Crafers West you get really good value for money — you'll get a two bathroom, four bedroom home on half an acre," Biggs said.
Red Hill is also popular for potential home buyers, perhaps due to its small population. In 2011, the suburb had a population of just 731. A Red Hill home has a median price tag of $1.417m.
Aldgate, another South Australian suburb, also cracked the list. Buyers are seen to be attracted to its lush scenery and rustic vibe. Add to that its close proximity to the heart of Adelaide. The suburb has a median home price of $727,500.
One Sydney suburb, Collaroy Plateau, also made the list. Cunninghams Property Balgowlah Simon Carroll said the suburb houses well-finished and renovated properties with a median price of $1.71m.
"Premium, completed properties are attracting those big audiences, while run-of-the-mill homes are getting similar numbers to everywhere else," he said.
Victoria's Park Orchards and Middle Park got the seventh and eight spots on the list, both of which are on the higher end of the spectrum with median prices of $1.515m and $2.74m, respectively.
New South Wales' Birchgrove completes the list. This paradise has a median dwelling price of $1.8m.