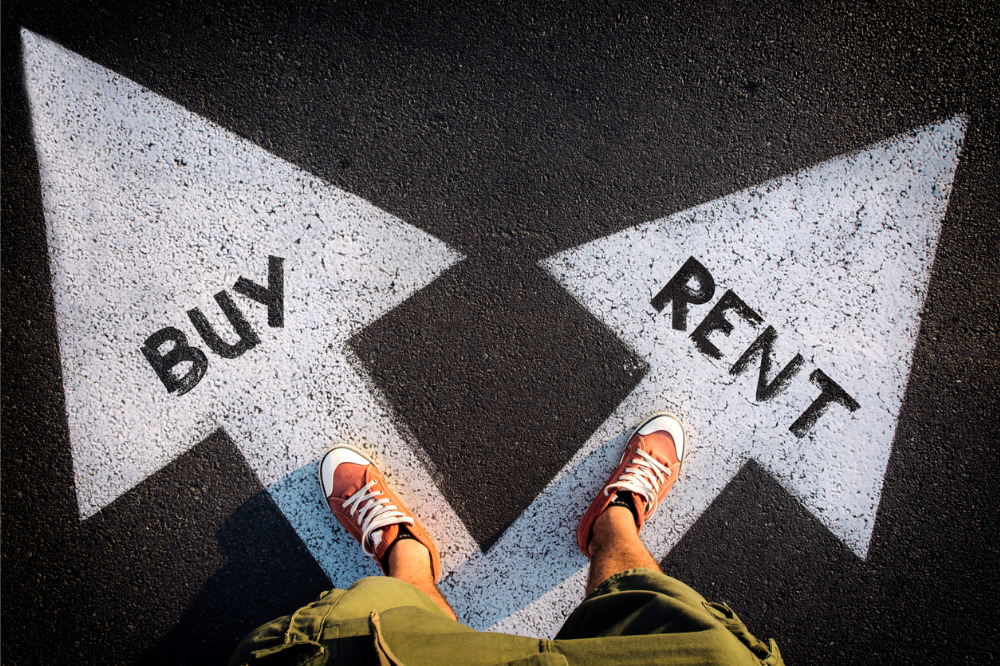 New data from the Real Estate Institute of Western Australia (REIWA) revealed it is cheaper to buy a home than rent one in 112 suburbs in the state.
Of the top 10 WA suburbs where it is cheaper to buy than rent, nine have a median property price below the Perth median of $520,000.
Buyers in eight of these suburbs can buy a home for a median price of $300,000.
REIWA president Damian Collins said this new set of data indicates WA has some of the most affordable suburbs in the country to purchase a property in.
"It is more affordable to pay the costs associated with servicing a home loan than pay weekly rent in 112 Perth suburbs, which should give tenants encouragement that homeownership is within reach," Mr Collins said.
Most of the suburbs in the list are accessible to first-home buyers.
Mr Collins said despite Perth exhibiting stable gains in prices over recent months, the city and the overall housing market in WA still provide a lot of opportunity for buyers to exit the rental market and break into homeownership.
The median house price in Perth has grown by 10.8% annually in July, according to CoreLogic.
On a monthly basis, prices in the city have gone up by only 0.3%, the lowest growth rate among all capital cities.
The record-low interest rate environment continues to be a major boost to first-home buyers, providing them with a healthy environment to start in their journey to stepping on the property ladder.
"Once buyers have saved a deposit, the decision to buy a property is more financially advantageous than renting," Mr Collins said.
How cheaper is it to buy in these suburbs?
REIWA came up with the list by analysing the estimated cost of mortgage and rent prices in each suburb.
In looking at the cost of buying, REIWA assumes a mortgage with an 80% loan-to-value (LVR) ratio, a 30-year loan repayment plan, and a 2% p.a. interest rate.
It also considered maintenance and other ownership costs, which it put at 1% of the total median house price.
Based on those considerations, Brentwood offers the best value for buyers according to REIWA.
With its $655,000 median price, homeowners would only need to spend $573 weekly on housing costs, substantially lower than the weekly rent of $950.
Medina is another suburb that offers good value for buyers with a median property price of just $260,000.
Homeowners in this suburb pay $227 weekly for mortgage repayments and other housing costs.
Renters on the other hand, pay a higher premium at $350.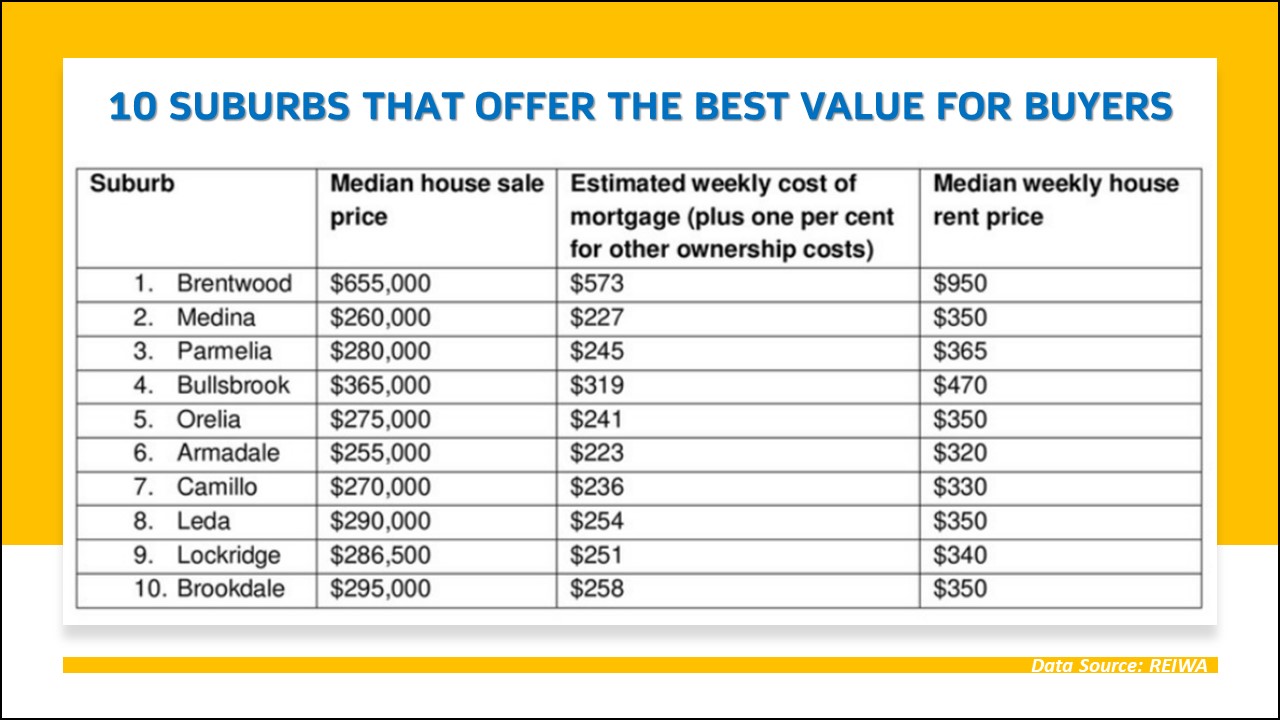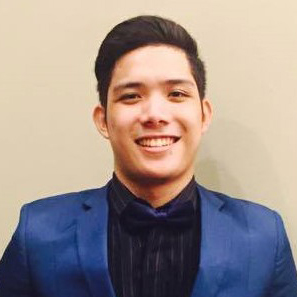 Gerv Tacadena
News Writer, YourMortgage.com.au, YourInvestmentPropertyMag.com.au at Key Media
Gerv started his career as a science and technology reporter working in a busy newsroom. Prior to joining Key Media, he was a journalist for some notable business news sites and magazines, particularly in Singapore, Canada and Hong Kong. Since 2018, Gerv has been writing breaking news and feature stories for Your Mortgage and Your Investment Property websites. He also occasionally contributes feature stories to
Insurance Business America
.