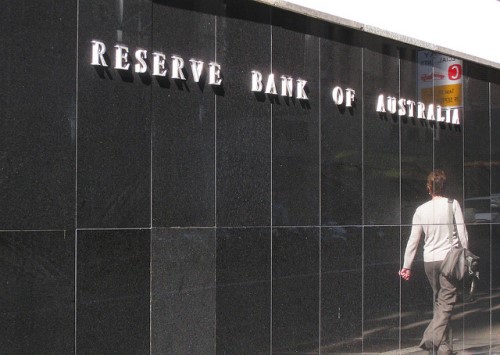 Newtown Grafitti

At its meeting yesterday, the Reserve Bank decided to leave the cash rate unchanged at 1.5%, according to Governor Philip Lowe. The cash rate hasn't moved from its record low of 1.5% since August 2016.
Past cuts encouraged a flood of investors to enter the property market, leading to rapid capital gains. However, recent measures introduced by the nation's regulators to clamp down on investor lending and interest-only loans, combined with the recent out-of-cycle rate hikes by the major banks, have poured water on the overheating property markets.
Data released last week by CoreLogic showed that house prices in Australia's capital cities fell 1.1% in May, led by declines in Sydney and Melbourne. Over the past five years, dwelling values in Sydney and Melbourne have risen about 75% and 55% respectively.
In a statement released yesterday, Lowe said housing market conditions "vary considerably around the country," a sentiment largely unchanged from last month.
"Prices have been rising briskly in some markets, although there are some signs that these conditions are starting to ease. In other markets, prices are declining," Lowe said.
He also expressed concern about the significant influx of apartments scheduled to flood the eastern capitals over the next couple of years, highlighting the threat of oversupply. Other concerns include stagnant rent increases, and growth in household debt outpacing growth in household incomes.
Clamps and countermeasures have been enforced to keep the market in check. "The recent supervisory measures should help address the risks associated with high and rising levels of indebtedness. Lenders have also announced increases in mortgage rates, particularly those paid by investors and on interest-only loans," Lowe said.
Tim Lawless, CoreLogic's head of research, said financial markets were beginning to lean towards the likelihood of a rate cut in the near future.
"One of the key barriers to rate cuts — the hot housing markets of Sydney and Melbourne — have shown signs of slowing. If this ... develops into a more sustained trend, the RBA may be able to consider alternative scenarios to a steady cash rate. A longer trend of slowing value growth and overall softer housing conditions will lend further support to the notion that house price growth has moved through its cyclical peak," Lawless said.
This may take some pressure away from the Reserve Bank to hold rates, given that other sectors of the economy could benefit from even lower interest rates, according to Lawless.
Shane Oliver, AMP Capital's chief economist, said the chance of another rate cut by the end of the year was growing more plausible. "The softening in the Sydney and Melbourne property markets will provide flexibility for the RBA to cut again if needed," he said.