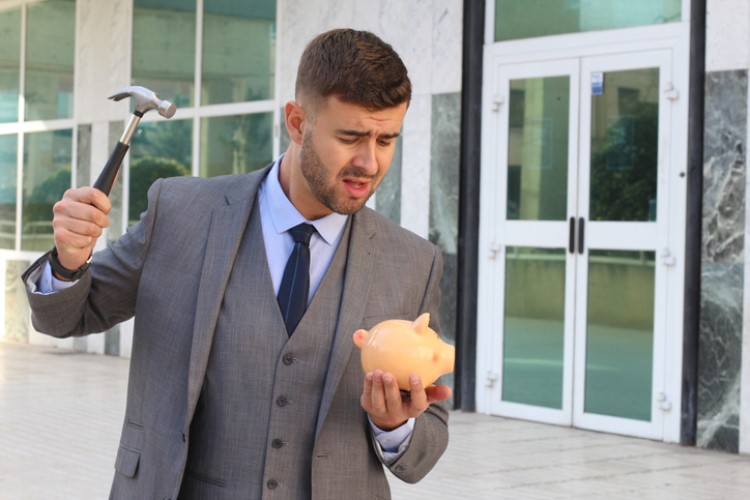 It appears like a rate cut would not be heaven-sent for all Australians — while it might be good news to borrowers, experts say it could be the opposite to savers who may struggle to earn through their deposits.
The Reserve Bank of Australia (RBA) maintained the cash rate chilled at 1.5% in its latest monetary policy meeting this month, but market watchers expect it to make a cut twice this year.
CLSA banking analyst Brian Johnson told ABC News that while a rate cut might benefit borrowers, those who have saved up their money at their local banks would likely earn nothing.
"It's potentially a gigantic issue. When you think of the politics of where we are right now, I think it would be unrealistic to think that the banks couldn't pass a rate cut on," he said.
Also Read: What would happen if RBA decides to cut rates?
Shaw and Partners banking analyst Brett Le Mesurier told ABC News that banks' profits would likely get hit as they pass on a possible rate cut by the central bank.
"If they passed on the full home loan rate cut to borrowers, in other words, a 25-basis-point cut in the cash rate led to a 0.25-percentage-point reduction in everybody's mortgage rate, then the reduction in the profit of the banks would be in the order of 4%. It's a hit they can't afford at the moment," he said.
On the back of such situation, Mesurier believes banks would be compelled to pass on the cost of the rate cut to depositors.
"They'll get no return for their money being on deposit with the bank. There may well also be fees associated with the accounts they're operating," he said.
UTS professor Warren Hogan said it has become impractical for lenders to follow a rate cut by the RBA.
"We are maybe at a point now, or within 25 basis points or 50 basis points worth of rate cuts, where we're starting to get into a position where monetary policy is no longer working, and may have some negative consequences for the financial system," he told ABC News.