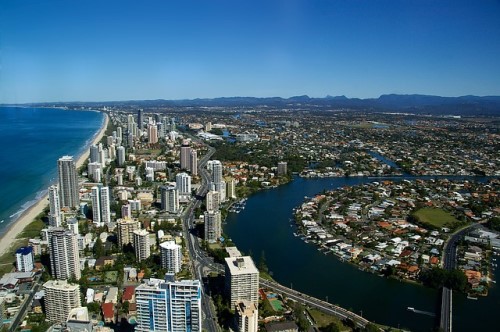 Some of Queensland's worst performing regional towns could be among the next property hotspots, according to some analysts.
This forecast comes despite the region's falling dwelling values. Recent figures from the Domain State of the Market Report show that housing markets in towns like Townsville, Toowoomba, Gympie, and Gladstone continue to struggle to regain their footing, with median house prices in some areas having been in freefall for more than 12 months.
In Townsville, the median house price has declined 4.5% over the June quarter and annually by 7.4%. In Toowoomba, prices dropped 2.7% over the June quarter, while in Gympie they dropped 1.7% during the same period. Gladstone's median house price has dropped by an astonishing 10.6% over the past 12 months.
Despite these dire statistics, recent economic data obtained from the Australian Bureau of Statistics (ABS) by Propertyology indicate that a number of these towns are displaying the tell-tale signs of revitalisation.
"Changes in job volumes at an individual city level – as opposed to just looking at an unemployment rate in isolation – provides more insight into future performance of property markets," said Simon Pressley, managing director of Propertyology.
"Several Queensland regional cities are producing green shoots. The 12.7 per cent increase in jobs over the last 12 months in Townsville is just the start of what shapes a significant revival," he added.
Julie Mahoney, a local Harcourts agent, said it's been a tough few years, but believes Townsville's market has bottomed out.
"We're starting to see some investment with infrastructure and projects like the Super Stadium and there's people spending money on major renovations," she said. "I firmly believe the future here is bright – our property is as affordable as it's ever been. Townsville is more than a hotspot; it's genuinely a wonderful place to live."
Andrew Wilson, senior economist at the Domain Group, lists Gympie, Mackay, and Bundaberg as towns that could be on their way up, despite their anaemic property markets. "Bundaberg's annual growth, as well as the steady rental market, suggests that the region's prices may rebound this year," he said.
While Bundaberg's median house price dropped 3.7% over the June quarter, overall, the city's median house price grew 1.4% year-on-year.
"Gympie remains one of the most affordable regions in Queensland. While housing market activity eased over the June quarter, the region's solid local economy could return the market to growth in the coming months," Wilson said.
"Mackay house prices rebounded strongly over the June quarter, suggesting a sustained revival in prospect. With steady rental prices over the past year, the local rental market is also showing clear signs of stabilising,"