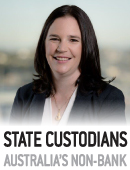 Q.
At the moment, we are saving to purchase a property, but it seems like property prices are only continuing to increase. Is this going to continue for the next few years or will we see some relief? How can we get into the property market sooner with these higher prices?
A.
The property market has definitely seen a boost in property prices over the past few months and is expected to hit 4.4 per cent by the end of 2015. However, according to chief economist, Alan Oster, Sydney and Melbourne prices will start to slow in 2016. There are a number of things you can do to give yourself the best chance and get your foot on the property ladder sooner.
Change the destination: This may be difficult to do if you have your heart set on a certain area, but if you want to buy in a 'hotspot', particularly a capital city, it may take you a very long time and could be very costly. Take some time and do your research about areas surrounding your 'dream suburb'. Often properties in suburbs only 10 or 20 kilometres away are significantly cheaper.
Become an investor: While your dream may be to purchase your own home to live in, it may be difficult to do in a hot property market. Buying an investment instead can have long term benefits and help put you in a better financial position. Finding a property that costs less may be easier if you are not planning to live in it, potentially making loan amount and repayments more affordable.
Spend more time saving for a deposit: At the moment there is a lot of competition within the property market and it can become frustrating and disheartening if you keep missing out on properties. As mentioned above, some industry experts believe property price growth will start to ease in 2016. So, you may want to consider spending the rest of 2015 putting your time and effort towards saving for a larger deposit. Instead of spending every Saturday and Sunday house hunting and at auctions, you could take on another job and put a few extra hundred towards your deposit each week. Weekly savings can also get you used to making mortgage repayments once you purchase.