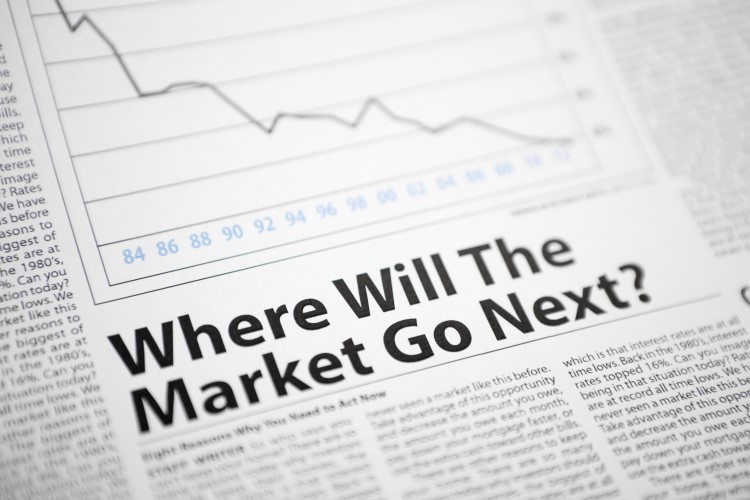 The rate at which property prices are increasing is starting to moderate across capital cities, according to the latest monthly report from CoreLogic.
CoreLogic's Hedonic Home Value Index showed a 1.6% gain in dwelling values in Australia for July, slowing down from the 1.9% growth recorded over the preceding month. On an annual basis, dwelling prices increased at the fastest rate since 2004 at 16.1%.
While these results reflect a strong market, there are signs the heat is coming out of the housing market, said Tim Lawless, research director at CoreLogic.
"With dwelling values rising more in a month than incomes are rising in a year, housing is moving out of reach for many members of the community," Mr Lawless said.
"Along with declining home affordability, much of the earlier COVID-related fiscal support has expired."
Capital cities have started to report a slowdown in property price growth since March.
Sydney registered the most significant decline in growth rate, down from 3.7% in March to 2% in July.
"Sydney is the most expensive capital city by some margin and it has also been the city where values have risen the most over the first seven months of the year," Mr Lawless said.
Lawless believes the decline in Sydney's affordability is a key factor behind the moderation in dwelling-price growth in the city.
The negative sentiment brought about by the extended period of lockdowns might have also contributed to the slowdown.
CoreLogic's table below shows the movement of median dwelling prices across capital cities in July: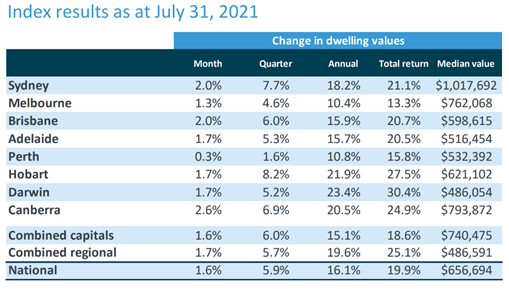 The report also showed while it has been an ongoing trend for the regional markets to outdo capital cities in terms of price growth, the gap appears to be shrinking.
In fact, for the first seven months of the year, regional and capital markets have reported an almost equal dwelling-value gains at 14.5% and 14%, respectively.
In terms of dwelling type, houses still reported faster price gains than units.
On a national level, values of houses have gone up by 18.4% annually while units have risen by only 8.7%.
This trend was evident across all capital cities, except in Hobart, where unit prices have surged by 23%.
"Potentially the slightly stronger conditions across Hobart's unit sector reflects greater demand from downsizers and empty nesters, or it could be attributed to worsening affordability constraints, diverting demand into the more affordable unit sector where median values are around $156,000 lower than houses," Mr Lawless said.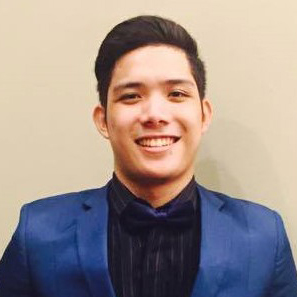 Gerv Tacadena
News Writer, YourMortgage.com.au, YourInvestmentPropertyMag.com.au at Key Media
Gerv started his career as a science and technology reporter working in a busy newsroom. Prior to joining Key Media, he was a journalist for some notable business news sites and magazines, particularly in Singapore, Canada and Hong Kong. Since 2018, Gerv has been writing breaking news and feature stories for Your Mortgage and Your Investment Property websites. He also occasionally contributes feature stories to
Insurance Business America
.