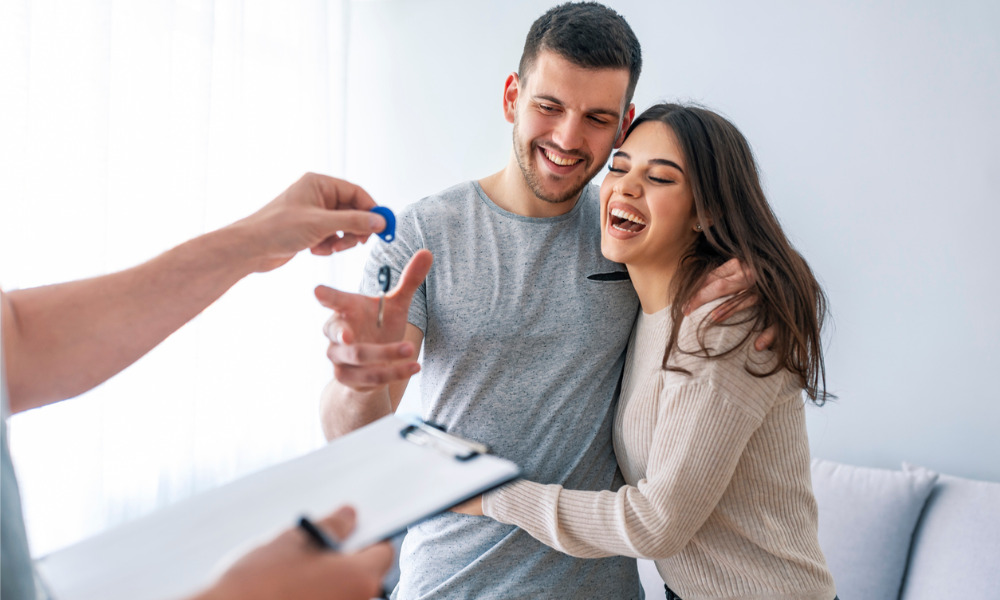 First-home buyers have taken a "now or never" approach to homeownership as housing affordability continues to worsen, recent studies show.
A new report by Genworth Lenders Mortgage Insurance found around three in four first-home buyers are planning to explore their options in the housing market even with less than the typical 20% deposit requirement.
Overall, two in three first-home buyers believe now is a good time to buy, with the majority of the group admitting to a sense of urgency as prices are expected to increase.
Genworth CEO Pauline Blight-Johnston said first-home buyers are at an "inflection point" and the fear-of-missing-out (FOMO) sentiment is starting to creep up.
"First-home buyers are doing everything within their power to avoid homeownership slipping through their fingers in a market where interest rates are low and prices are booming," Ms Blight-Johnson said.
Affordability declines
A recent study from the Real Estate Institute of Australia (REIA) pointed out how housing affordability has increasingly declined over the past two years.
The share of income needed to pay mortgage repayments has risen from 27.2% to 35.7% over the past 20 years.
Over that same period, family income increased by 112.8% while the average home loan repayment increased by 179.4%.
REIA president Adrian Kelly said housing affordability has been apparent in most states, although not to the same degree.
"Housing affordability has declined in most states and territories throughout Australia, with Tasmania having the largest decrease in housing affordability of 12.7 percentage points," Mr Kelly said.
"In contrast, Western Australia had the smallest decline in housing affordability at 2.1 percentage points.
"The number of first home buyers was 25,782 in September of 2002 and increased by 67.7 percentage points to 43, 226 in June of 2021."
With housing affordability declining, Mr Kelly said policy needs to change to help first-home buyers.
"If policy settings fail to change and without a boost to household disposable income through, for example, tax concessions for first-home buyers, affordability is likely to get worse as interest rate rise," he said.
"Now or never" approach as prices surge
Figures from CoreLogic show dwelling prices have grown by 16.1% annually in July — this was the biggest increase in prices since 2004.
According to the Genworth study, rising property prices have acted as a crucial driver for recent first-home buyers.
More than four in five first-home buyers said they have decided to buy sooner rather than later to avoid further hikes in property prices.
This was similar to the sentiment of prospective first-home buyers, with seven in 10 expressing FOMO.
The Genworth study said for prospective and recent first-home buyers, saving the deposit is the biggest barrier to homeownership.
As a result, only a quarter of would-be buyers are planning to enter the market with at least 20% mortgage deposit while more than half of the buyers are thinking of having around as little as 10%.
Ms Blight-Johnston said given the challenge the price surge poses, many first-home buyers are choosing to enter the market with a lower deposit.
"We're seeing interest in lenders mortgage insurance increasing, which is no surprise given the research reveals that a deposit of 20% or less is now the pathway of choice for the majority of first-home buyers," she said.
"Given a sharply growing sense of urgency, it's no surprise to see more than nine in 10 recent homebuyers saying they are relieved to realise their dream of homeownership."