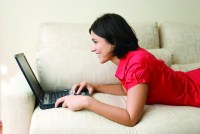 With Australian's having fallen head over heels for exchange traded funds (ETFs)- the Australian Securities and Investment's Commission (ASIC) has decided it's time to take a step back and look more closely.

Indeed ASIC has cautioned that some ETFs,investment funds which track a basket of stocks, bonds, commodities or other assets, are much riskier than others, and some are exposed to complex derivatives contracts as well as investment banks.

There are currently almost too many investment products and ETFs to keep track.

Greg Medcraft, chairman ASIC, spoke to ABC radio and said 'ETFs are growing in popularity and we believe that people need to understand the different features and risks of ETFs before investing.'

With ETFS having surged nearly 700% and totalling growth of $5bn in just five years, it's well worth taking a closer look at what these products are offering.
Some points to consider include:
ASIC has found examples of ETF prices quoted by online stockbrokers that are significantly above or below the value of the assets tracked by the fund

ASIC said it's highly important to review the offer prices and compare it with the price of the underlying index

The regulator has found indiscrepancies in some cases where ETFs have been referenced in a foreign index, with the gap being as much as 20% between the closing price overseas, and the opening price in Australia

Positively, ETFs generally have low management costs compared to many other forms of investment

Exchange traded funds can be bought and sold just like shares, increasing exposure to share market volatility

When choosing an ETF, analysts recommend being very discerning and looking closely at their transparency and liquidity

Sue Lannin from ASIC said recently, '[We're] most concerned about what's known as synthetic exchange traded funds. These funds are based on derivatives, complex financial instruments. They also have what's called counter party risk - third parties such as investment banks. Investors are dependent on the third party being able to honour its commitments.'

Your Money Magazine recommends seeking advice from a professional broker before entering into an ETF.