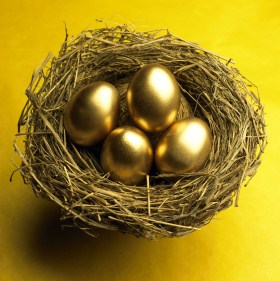 As part of its Stronger Super reforms, the Federal government wants funds to introduce a standardised default super product - but will it lead to better outcomes for you?
Currently, each fund has their own 'default' balanced investment strategy that employers sign their employees onto. In 2010, it was estimated that 80% of Australians in a super fund are sitting in the default option, with only 20% of this group intentionally choosing to be in the default strategy.
MySuper aims to replace these existing default products with a diversified (balanced) investment strategy and standard set of fees from July 2013.
The fees that will be charged on a MySuper product include:
•
Investment fee (and performance-based fee)
The final three types of fees are capped at the cost of recovery, which gives funds little room to move in setting fees. Even performance-based fees must also be set according to government guidelines.
Super funds must clearly identify the level of risk associated with their product and the rolling 10-year average returns.
Although MySuper will be standardised across funds, workplaces with more than 500 employees can tailor certain features of the product and negotiate the administration fee.
A standard level of life and total and permanent disability (TPD) insurance must be included in MySuper, unless customers want to opt-out. Members can decide whether to increase or reduce their level of such cover.
However, trustees can choose whether they want to include income protection cover in their MySuper products.
MySuper will only be offered as a pre-retirement product, although the government is considering expanding it to a pension product for those who are in retirement.
So will MySuper benefit members?
Chris Groth, Manager of Research at product comparison site Canstar Cannex, says the low-fee structure of MySuper should be good for consumers since default products have been too expensive.
On the other hand, people may assume the government has done the hard work for them and that there's no need to look for a better investment strategy.
"You should continue to keep an eye on your investment option, as certain strategies suit people at different stages of their working life", says Groth.
Alex Dunnin, Director of Research at Rainmaker Information, believes the simplicity behind MySuper is a "tremendous" idea for members in a default fund, as super products have become too complicated for consumers to grasp.
Dunnin notes that consumers will still have the right to choose if they want to be in a different fund, and that not all super funds are obliged to offer a MySuper-branded product.
The only risk, he says, is that the regulation could become overly complex in the future. This is a concern that's also echoed by Jeff Bresnahan, Managing Director of SuperRatings. Bresnahan says that whilst it is likely to drive fees down, the fact that MySuper can be customised for larger workplaces could possibly defeat the purpose of simplifying default super products.
Bresnahan says the opt-out insurance is a good principle, and believes there's no need to expand MySuper to penisioners. "The aim of MySuper is to engage members in super, and this tends to be people in their 20s and 30s. By the time someone is at pension age, they are already well-engaged in their super ", he says.
-- By Stephanie Hanna