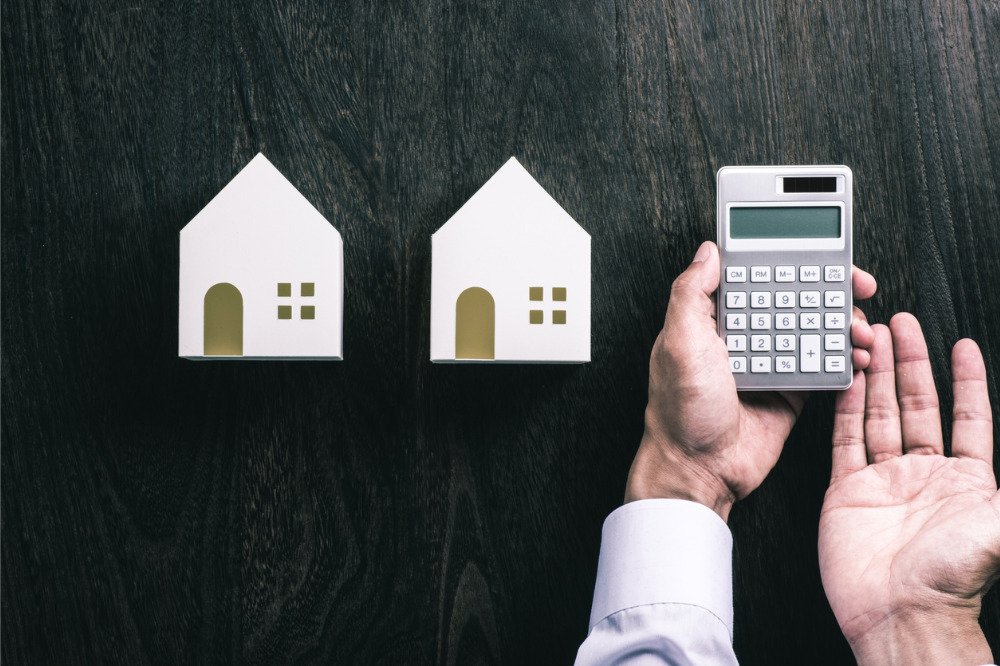 Shopping for a home loan is one of the first steps you need to take once you decide to embark on your homeownership journey. There are several ways to go about this process – each with its own benefits and drawbacks – but the important thing is that you pick the one that suits your market understanding, comfort level, and financial capability.
If you are looking for the right home loan, the most popular options are going directly to a bank or enlisting the help of a mortgage broker. You can also shop around for a deal yourself if you are confident enough about your industry know-how.
So, which of these options fit your needs? Let's examine the advantages and disadvantages of each.
Should you go directly to a bank for your mortgage?
Pros
Approaching a bank for a home loan will work to your advantage if you have a good credit history and if you are in a stable financial situation because banks are more likely to offer a good rate to clients like you.
Additionally, if you have been working with your bank for a while now, chances are you have developed a certain level of trust on how it conducts business and are satisfied with the quality of service it provides. Trust and satisfaction go a long way, especially if you are going to embark on a significant financial investment such as buying a house.
Should you decide to go this route, your bank will assign a home loan officer or lending specialist to assist you. These specialists have extensive knowledge of the bank's products and policies and can match you with the mortgage that fits your needs. They can also give you access to a range of package deals on your bank's other services, including credit cards and savings accounts.
Taking out a mortgage with your bank should also make repayments easier as you can set up automatic payments from your bank account to your home loan.
Cons
Banks have their own set of home loans and can only offer you products in their line-up. This means you have limited options and may be missing out on a better deal from another lender.
Additionally, if you are in a unique employment situation, like being self-employed for instance, or if you have a poor credit history, your chances of getting a home loan approved by a bank dramatically drops. In these situations, you will be better off working with specialist lenders who handle mortgages for those who are considered to be risky borrowers.
Should I work with a mortgage broker?
Pros
Mortgage brokers specialise in helping home buyers find a loan that suits their needs and financial situation. They often have access to a range of mortgage products, allowing you to compare interest rates, charges, and loan features from various banks and non-bank lenders. Simply put, brokers can offer you far more options than banks, which enables you to snap up the best deal possible.
Brokers will also guide you in every step of the home loan process and will regularly review your mortgage to see to it that the rates you are getting are still competitive, something banks are not obliged to do.
In addition, a broker's services are practically free. They typically do not charge fees and instead earn a commission from lenders for signing you up for a home loan.
Cons
As mentioned, brokers often receive a commission from lenders. This may lead to potential conflicts of interest given that certain home loans yield a higher commission than others.
Brokers also differ in qualifications and experience. However, the very large roster of available brokers out there can sometimes make it difficult to determine which ones have the best credentials to help you.
In this situation, it pays to practice due diligence before settling with a broker. Here are some questions you can ask a broker to get a picture of their skills and qualifications:
Do you have an Australian Securities and Investments Commission (ASIC) license?
How many years have you been working in the industry?
Which lenders do you work with?
Why did you choose to work with these lenders?
What are your fees and commissions?
What type of loans are you offering?
How will you help me look for the right home loan?
How do you compare interest rates?
Do you have other clients I can speak with?
Should you look for a home loan yourself?
If you possess a deep understanding of the industry and are familiar with how loans and interest rates work, it may be better to shop around for a deal yourself. This can help you save time you may otherwise spend dealing with an intermediary.
The internet is a good place to start your search as it contains a wide array of home loan and financial comparison sites that provide up-to-date information about the different loan products and features and interest rates from various banks and other lenders.
Your Mortgage is among the sites that provide comprehensive data on today's top loan products. You can click here to compare the best home loans.