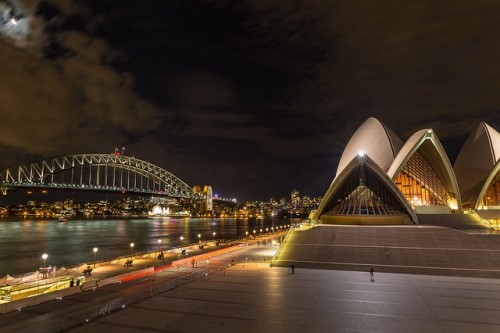 Even though the nation is struggling with a housing affordability crisis and nearly two-thirds of young adults are still living at home, almost 1.2 million dwellings (11.2% of Australia's total housing stock) were recorded as being unoccupied on the night of the census in August 2016.
This represents a five-year increase of 19% in Melbourne and 15% in Sydney, the two epicentres of the east coast property boom.
These raw figures likely overstate the number of empty homes, as it includes people who were travelling or were at another property when the census was conducted, as well as dwellings that were up for sale.
Hal Pawson, an academic at the University of New South Wales (UNSW), has cited estimates of real home occupancy rates from Prosper Australia. According to modelling conducted in 2015 by Prosper Australia, of the 1.7 million homes in greater Melbourne, 82,000 were classified as "speculative vacancies".
According to Pawson, if that ratio were extended to Sydney, it would indicate at least 68,000 speculative vacancies in the Harbour City. Nationwide, Pawson thinks the number of empty dwellings owned by investors could be around 300,000, about 3% of all housing.
Prosper Australia's findings highlight the extent investment in the housing market is being driven by speculation, with the aim of turning over a quick profit without having to manage the costs associated with leasing out property or ongoing maintenance.
The 2015 data for Melbourne showed that 18.9% of all investor-owned dwellings were unoccupied. Nationally, investors accounted for 40% of all new housing loans from the major banks at the start of 2017, with the figure hovering above 35% in the six months since, despite the ongoing crackdown by the financial regulator.
Why do investors leave their properties vacant?
The growing number of unoccupied investor properties is being fuelled by the massive increase in property values. House prices have doubled in Sydney and Melbourne over the past eight years, with median values increasing to over $1.1m in Sydney and $865,712 in Melbourne over the June quarter, according to the Domain Group.
By keeping properties vacant, investors calculate that the value of their assets will rise despite the minimal capital outlay. Investors can also borrow against the value of their existing properties, and may use these funds to purchase other dwellings and to speculate elsewhere.
Moreover, if there is a sharp increase in house prices and investors want to place their properties on the market, they can do so far more quickly if there are no tenants.
Young people are being pushed out of the market
The dominance of financial speculation in the housing market and the resulting high property prices have led to an unprecedented decline in rates of homeownership, particularly among young people.
Modelling by the Grattan Institute found that among those aged 25 to 34, total homeownership has fallen to 45%, down 6% over the past decade and 13% over the past 30 years.
Additional census modelling by financial planner Robert Snell found that among Sydneysiders aged 25 to 34, nearly114,000 live with their parents even though they are classed as "non-dependent" because they have an income. In other words, an entire generation of Australians is being denied the prospect of independent housing.