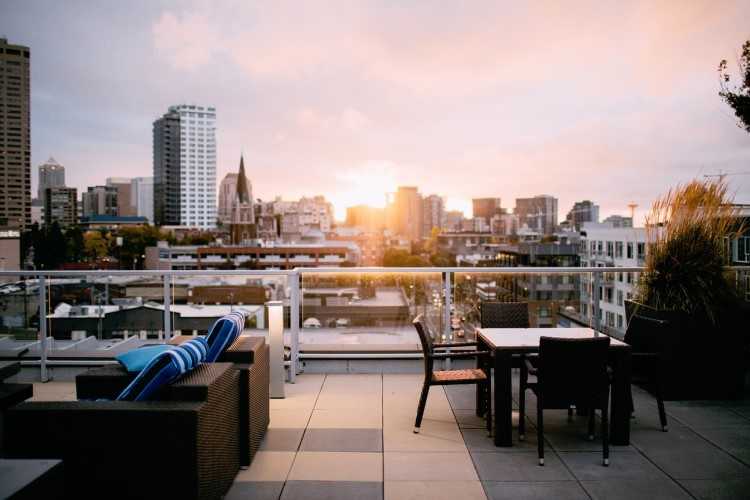 With more young people locked out of Australia's priciest housing markets, some developers have begun building developments exclusively to rent.
According to a new report from CBRE, build-to-rent is set to become a major new player in the Australian housing market, and an estimated $300bn worth of residential assets could be owned by institutional investors within the next couple of decades.
"Factoring in that 35 per cent of Australia's population rent, if the market here evolved to the level of the US, up to 5 per cent of the country's dwelling stock by value could be institutionally owned in several decades," said Stephen McNabb, CBRE's senior director and head of research Australia. "In today's dollars, that represents about $300 billion worth of residential assets or about 300,000 apartments."
Red & Co Real Estate is one such developer that's taken the leap. The Brisbane-based company has begun offering its own build-to-rent townhouses and units.
"Not everyone has to own their own home and we're never going to sell it so that provides tenants with certainty," David Laverty, director of Red & Co, told the Domain Group. "People will want to travel more and they'll get married later. What they need is security of tenure."
Whenever possible, Red & Co offers its tenants leases for five years or longer.
Penny Carr, CEO of Tenants Queensland, said long-term leases and a guarantee that the landlord won't sell the home would go a long way in ensuring tenants' peace of mind. "One thing that underpins uncertainty is that properties switch between rental and owner-occupier," she said.
Carr said tenants should be aware that developers can launch build-to-rent developments but then sell them down the line.
Despite the drawbacks, more build-to-rent developments would be a boon for renters, as this would lead to increased stock in the rental market.
Laverty said institutional investors could potentially lower rents in large cities like Brisbane if enough developments entered the market. "If we can get enough of it going we can put downward pressure on rents somewhat," he said.
He admitted, though, that the prospect of this taking place on a large scale was unlikely.
"I don't think it's going to be a huge thing. I don't think everyone's going to start doing it," he said. "Developers are generally in for a quick profit and it's a slow return."