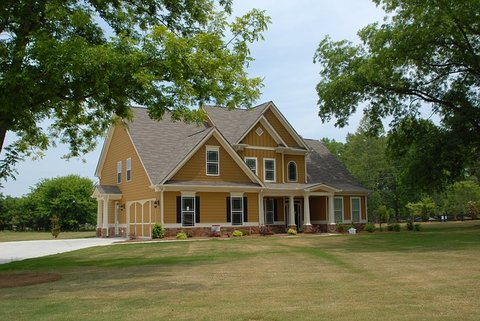 With the overall median house price set to soar above the $800,000 threshold in Melbourne this year (according to data from the Domain Group), prospective homebuyers are increasingly moving towards the fringes of the city, where more affordable housing is available.
The latest population data from the Australian Bureau of Statistics (ABS) paints a picture of an exploding Victorian population, with residents flocking to Melbourne's fringes to escape high house prices and congestion.
The population in Cranbourne East, currently the fastest growing suburb in Victoria, shot up 26.2% in the past financial year, growing by nearly 100 people a week. Detached houses in this suburb, which is situated 45km southeast of the CBD, cost about $479,000, according to the latest median prices from the Domain Group.
Meanwhile, the median house price in South Morang, the largest growing suburb in Australia, is currently $532,500—about $263,000 cheaper than Melbourne's overall median house price.
Although getting into the housing market by purchasing a home in the fringe of the city is nothing new, the physical distance of that fringe from the CBD has been progressively widening.
"That's the usual journey we take. We work our way in from the fringes and it has been thus since the 1950s," said Andrew Wilson, chief economist of the Domain Group. "But then [the fringe] moves further away and you get the question: How far is too far?"
Wilson said these areas were driven by supply, rather than demand. "People are going where the cheap property is, rather than it being a choice on other factors. They are just the areas where greenfield lots have been approved, so people are saying, 'we really want to live somewhere else, but it's cheap and we can buy and not rent'."
The rising cost of rent, which is outpacing wage growth, was another factor pushing more homebuyers to the fringe, said Wilson.
However, the Canadian planning expert Brent Toderian, who recently visited Melbourne to discuss the country's urban planning direction, described the seeming affordability in the city's fringes as "artificial".
"When you add up all the other costs — the transport, the energy costs, etcetera, the [outer] suburbs aren't necessarily more affordable," Toderian said to the Domain Group. "A conversation on affordability has to consider all costs, not just housing prices."
He said the inner city actually subsidised the high costs of the fringe because Australia's tax system was based on the value of houses, not on the cost of infrastructure. "So ironically, we tax lower out in the suburbs where the infrastructure costs are the highest and we tax more in the inner city where the infrastructure tax are the lowest. That means money is moving around and subsiding the suburbs," he said.