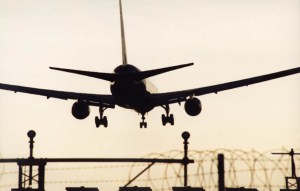 The silly season is nearly upon us, and flights to here, there and everywhere are filling up quickly. Cut-price airlines offer a cheap and quick means of domestic and international travel but paying less can sometimes lead to extra hassle, hidden costs and even compromised safety standards.
Whether flying to the Gold Coast for a bit of sun, Melbourne for a business conference or Perth to unwind with friends, chances are you've experienced the best and worst of low-cost domestic air travel.
Low-cost flights are sometimes a necessity rather than an enjoyable experience. Many passengers experience appalling customer service, delays, hidden costs and horror stories involving lost baggage and uncompromising airline policies.
So does it pay to spend slightly more on your airfare, and ditch JetStar for Qantas or Virgin? What do you actually get for that extra money? Is it more cost effective in the long run?
YMM has compared what Qantas, JetStar and Virgin Australia offer in terms of price, service, comfort and extras. Paying less did not always equal better value but paying more didn't always mean more value for money either. No one domestic airline was clearly ahead of the rest for both value and service.
It all depends on where you're off to, trip timing, baggage and the type of service and extras required. Frequent flyers and business travellers can obviously benefit from choosing one airline and sticking with it but for occasional travellers, brand loyalty is pointless. Shrewd shoppers should look for the best deal at the time of booking and ensure they don't overlook all the hidden costs.
With Tiger currently out of the picture, JetStar now stands alone as Australia's cheapest and only true no-frills airline. With fares as low as $39, a trip from Sydney to Melbourne could be as cheap as a couple of pizzas.
But in reality, is it actually only $39? If you choose not to book online, you can add an extra $20 for a start. Not to mention the $7.50 credit card booking fee per flight, the $15-20 check-in luggage charges and the extra cost of food, drink and in-flight entertainment. And if you don't get in early and want to travel, for example, on a Friday after work, you could be looking at as much as $329 for a one-way trip between the two cities.

There's no disputing that in terms of price, JetStar generally offer cheaper fares than Qantas or Virgin, even when factoring in extras such as luggage and the hefty credit card fee. JetStar are so confident about their low fares that if you find a cheaper quote published on the internet, they will beat it by 10%.
Up-market: Qantas beats Virgin

The newly-branded Virgin Australia has re-aligned itself as a genuine competitor to Qantas; and moved away from the budget feel synonymous with Virgin Blue. But has this come at a cost to the Virgin customer?
If you're looking for a slightly more upmarket option, Virgin and Qantas both offer more than your average no-frills airline. However, in terms of price, the difference between these two is less clear-cut.
Looking at flight cost alone, Virgin Australia is cheaper. But in our example case studies, Qantas proved to be cheaper on two out of three occasions; offering complementary check-in luggage and in-flight food and entertainment, as well as beating Virgin on prices for extras such as insurance ($10 versus $12.95), flight change fee ($55 versus $60) or extra legroom fee (free versus $35).
For a flight with carry-on baggage and no extras, Virgin will probably prove more cost-effective than Qantas, with base fares consistently around 15-20% lower.
Should you pay more for a flexible fare?
Whether you're prone to a spot of flu around holiday time, or just like to keep your options open, then you may want to consider paying more for a flexible fare.
Ranging from $15 to several hundred dollars extra, flexible tickets generally allow you to make changes to your flight free of charge, and may also include things like priority check-in or complimentary in-flight extras.
JetStar offer two different fares on top of their standard option; the Plus Bundle which is a flat rate of $15, and the Max Bundle which is $275. The Plus Bundle option offers free in-flight food and drink, and the ability to change the date, name and flight details free of charge. The Max Bundle offers all of the above, as well as extra legroom and a fully flexible fare, including fee-free refunds.
Bearing in mind that JetStar fares are rarely more than $200-300, the Max Fare priced at $275 appears to be drastically overpriced. However, the $15 Plus Bundle offers a good value proposition and even if you don't need to change your flight details, a couple of drinks and a bit of food isn't too bad for $15. In fact, for our example case study 1, the JetStar Plus Fare worked out cheaper than the JetStar standard fare.
Aside from their Saver fare, Virgin Australia offerS a further three options; Flexi (+$100-200), Fully Flexible Premium Economy (+$250-500) or Business (+$1000).
Flexi offers free food and drink, priority check-in and free changes to your booking. Fully Flexible and Business both offer more in the way of extras, comfort and luxury, as you'd expect, alongside a fully refundable fare.
Each has its own benefits and target consumer, but if price is one of your main priorities then you'd do best to stick with the Saver fare; even if you want to change your flight details at a later date, the upgrade options don't appear to offer a particularly good value return.
Qantas also offer three options aside from their Red e-Deal standard offering. The Flexi Saver (+$100-200) offers free flight changes, the Fully Flexible (+$400-800) is refundable and also offers a free name change, and the Business fare (+$500-1,500) offers full flexibility plus lounge access and other added extras.
None of the higher Qantas fares really offers good value for the money-conscious customer; for example, even by paying $200 more for a Flexi Saver fare from Sydney to Darwin, you will still have to cough up $80 if you want to change the name on your ticket.
Extra fees: what the airlines don't tell you
You see an advert with an astonishingly low price fare on it. Next thing you know you're on the company website check-out screen, and instead of the $79 that you were promised, you find yourself paying in excess of $150! Everyone's been there, and it can prove to be a frustrating experience, especially if you're on a budget.
So what are the hidden costs involved and how can you get around them? Here's the YMM guide to tricks to watch out for:
Credit card/booking fees: unfortunately there's no getting away from these (unless, like the JetStar Mastercard, you happen to hold a credit card with the airline you are using). Booking fees or credit card surcharges are normally between $5-8.
Per flight, Virgin is the cheapest and charge $4.50, while JetStar charge $7.50. However both of these are per person, per trip, so for example if you book a return JetStar flight for yourself and three friends you will be paying $7.50 x 8, which is $60 in booking fees! Qantas charge $7.70 per passenger on the booking, but not per flight, so it won't make a difference if you buy a single or a return journey.
Check-in luggage: be sensible and when packing and book online in advance to avoid paying too much for check-in luggage. While a Qantas fare includes one item weighing up to 23kg, Virgin and JetStar both charge for the privilege. Virgin offers a good flat rate of $12 for up to 23kg, whereas JetStar charge anything from $12 for 15kg, to $40 for 40kg, depending on how much you need.
It's probably not a good idea to fly with Virgin if you want to bring more than the 23kg which costs $12. With an extra hefty $15 per kg charged for anything over 23kg, bringing 30kg could end up costing $117!
The other potential money burner is last-minute planning by those expecting to purchase baggage upon arrival at the airport. Airlines will often sting you with prices well above what they charge online. For example, for 23kg Virgin charge $40, rather than $12, and for 15kg, JetStar charge $35 instead of $15. Always pre-purchase luggage when making the booking to avoid a nasty surprise!
Extras: One thing that airlines are renowned for is their online upselling. Whether it's the option to upgrade to a more flexible fare, or a push to sell insurance, hotel rooms or car hire, you can often spend more than planned. These extras are not always a bad idea though, and basic travel insurance offers some peace of mind for as little as $10.
If seriously considering making a hotel booking or hiring a car; do some research first and compare them with what's listed on the airline booking pages, rather than making an irrational decision which could cost more in the long run. However, it is worth bearing in mind that Qantas and Virgin both offer price promises on certain extras, so always do your research!
A turbulent year
There's no disputing that 2011 has been a tough year for Australian aviation. As well as several natural disasters and volcano ash playing havoc with flights, the recently-imposed carbon tax looks likely to take a serious dent out of the pockets of domestic airlines and passengers alike.
Qantas
Alongside general problems such as the carbon tax and several natural disasters, Qantas has also faced serious internal issues, and continue to battle with pilot strikes, the prospect of downsizing and engine problems.
2011 has not the best year for the airline, ranked third in the world just three years ago in the Skytrax World Airline Awards for their international flights, and have since dipped to 6th in 2009, 7th in 2010 and 8th this year.
Virgin Australia
Undergoing a mass re-branding process this year; Branson and company chose to ditch the budget look of Virgin Blue, and replaced it with the more up-market Virgin Australia. Like Qantas, Virgin has had to deal with the carbon tax effect and lingering uncertainty over the international economy; and as a result, shares have also taken a tumble.
The re-branded Virgin Australia still sits somewhere between Qantas and Jetstar in terms of the price of base fares, but with the new look are probably pitching themselves closer to Qantas' market, rather than an alternative to budget offerings from JetStar or Tiger.
Virgin is also pushing for a share of the lucrative domestic business market, with the recent introduction of their Sydney to Perth business class fare. "This is not only the best domestic business class in the market but it's here to stay," says Virgin Australia CEO, John Borghetti. Not the best news for Qantas.
JetStar
While older brother, Qantas, has had a fairly tough time of it, budget provider JetStar seems to be faring slightly better; named Best Low-Cost Airline Australia / Pacific for customer Product and Service Quality at the 2011 World Airline Awards.
Although low budget airlines aimed at the leisure market, such as JetStar, could be hit the hardest by the carbon tax, the carrier looks well-placed to ride through the storm; especially with its main competitor, Tiger, experiencing severe problems.