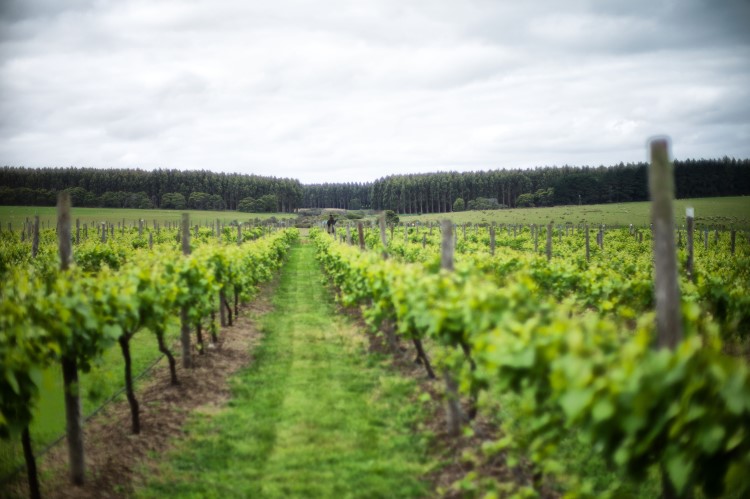 Homebuyers looking for an opportunity to have a tree change should look no further than regional Victoria, where a four-bedroom house with a winery is listed on the market.
Dubbed the Suffoir vineyard, the property sits on 18 acres of land and has a winery, brewery, and cidery. It is located seven kilometres away from the Budj National Heritage Landscape.
The property provides an opportunity for the successful buyer to grow the business. Aside from a liquor license, the property has supplies and operating infrastructure. It has a fully operational winery and processing facilities, including fermentation and storage vats, wine-making and bottling equipment, vineyard tractor, and wine-making books and manuals.
It also has ample space to allow for an extension of the vineyard or for the development of other agricultural projects.
The available land could also be used for future developments such as self-contained accommodation, wedding venue, and function centre.
Also read: This historic Italian town sells homes for a little over $1
Within the property is a lake teeming with trout, which also opens up other possibilities for business and tourism. An established music festival called the Music in the Vines is held on the property annually and is encouraged to continue with the new ownership.
Michelle Badenhorst, an owner of the Suffoir vineyard, said the property is ideally located to become a tourist destination in south-west Victoria. She said buyers who are considering buying the property would be able to unlock a steady income stream.
"Within six years we established a winery, brewery and cidery to go with our lifestyle property from the comfort of our own home. We could never go back to a city lifestyle and enjoy the tranquil setting of living rurally," Badenhorst said.
Badenhorst said the decision to put the property on the market would help her "take things a little slower" with her young family.
"The fact that an average home in Melbourne only gets you a few square meters of backyard makes the move even more appealing. You can own more land, take on a job without the paired traffic jam or establish that business that you have always been dreaming of," she said.
According to a listing in Domain, the starting price of the property is $710,000. Check out the property photos below (click the photos to enlarge).