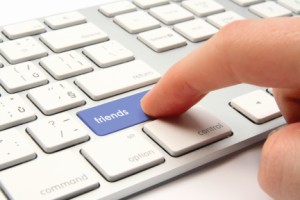 Facebook is going public. Investors are seizing the opportunity and are ready to pounce. So should you. The online social network goliath, with figures of 845 monthly million users as of December 2011, has recently filed for its first sale of stock to the public. This initial public offering (IPO) is one of the biggest in internet history and the estimate value is up to US$100 billion. Facebook lists Australia as a major player in revenue outside of the United States, along with Europe and Canada.
Many of us devote a lot of time to Facebook, and provide enough information for advertisers to pan to a specific demographic. This is social media marketing of the highest form. This puts you and investors on an equal footing to take advantage of the internet company.
Create a page
If you have a business, Facebook has a feature called a 'Page'. It is the equivalent of creating a webpage without the website or domain. From there you can start an advertising campaign. Facebook ads can be used as a mailing list and help to market to an environment outside of Facebook. From online retailers to restaurants, the Facebook page is a great tool to promote any business.
Most businesses on Facebook are doing two things: building awareness and building loyalty. This answers two out of the four P's of marketing: place (distributing your product) and promotion (the methods used to communicate the features and benefits of your product).
Like a page
By liking a page as a consumer, you are showing friends and family that you are using that product or service by endorsing it. A company might offer you a special incentive for liking them, such as giving you a discount. You'll also get your Facebook friends intrigued, and they might decide to like the page too. Introducing friends to something they'll enjoy and making a few bucks in the process isn't too bad.
Posting complaints
Virginia Skoloff, a 41-year-old woman from Montreal, had her outbound flight cancelled. After a visit to three airport counters, her return ticket was voided by an Air Canada agent and she was forced to buy a new ticket for $US731. After complaints by phone and email, she turned to Facebook. Within minute of her post, she was offered a full refund for her ticket and 25% off her next one.
Clearly, it is not an option for companies to have people air their grievances on a large media platform about unsatisfactory customer service. The feedback is visual and accessible to everyone, which makes the customer influential.
Smart companies, like the ones listed below, will work hard to keep their customer relations healthy by making your influence positive.
• Catch of the day – with daily deal alerts and exclusive offers, you can become a fan and receive updates on the "deal of the day" on your news feed, access exclusive offers and competitions.
• Deals Direct – the Aussie online department store offers heavily discounted prices on well-known brands, as well as daily offers.
• General Pants – lovers of urban-style clothes can be the first to know about promotions, new products and competitions by going to their Facebook page.
• Open Shed – this is a peer to peer rental site for unused goods. Anything idle found in backyards and spare bedrooms - from power drills to sporting equipment, you name it. It aims to create a secure and reliable community marketplace.
• Qantas - the page provides travel information and advice, including occasional updates on their products and services. You can also use the space to share travel plans and experiences with fellow fans.
• Vodafone AU - find updates, help, and discussion topics. Like them to get the perks and prizes such as free phone giveaways, handsets, SIM cards, credit, or tickets to Vodafone-sponsored events, along with seasonal offers and drawings in competitions all exclusive to Facebook fans.
• Living Social (Australia) - offers daily deals, free discounts of up to 90% at local pubs, restaurants, theatres, and more. Members get 50% off on local experiences and local business owners get an easy and cost-effective marketing tool to attract new, loyal customers.
-- By Dony Tare