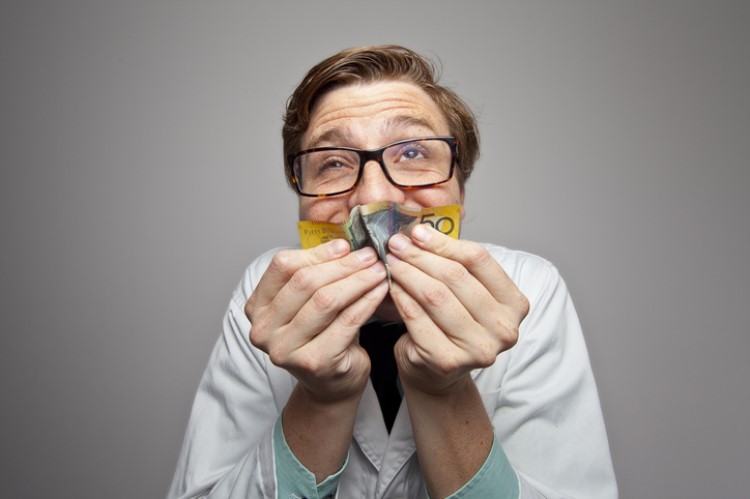 Australian workers' ability to save appears to boil down to how they frequently they are paid — those who receive their salaries monthly are more likely to save for a rainy day than those who are paid weekly, according to a new study by Xero.
The study analysed the payday habits of roughly 1,000 Australians and found that three in five face difficulties days before payday. In fact, one in three workers has less than $100 in his or her bank account in the lead-up to payday. To get by, around 20% of Australians consider using payday loans, credit cards, and overdrafts.
"Australians are tightening the purse strings ahead of payday, cutting back on life's simple pleasures like the morning coffee or eating out," said Angus Capel, a business advocate from Xero.
Spenders or savers?
Seven in 10 Australians consider themselves as savers and are more likely to budget and keep track of their expenses and spending habits.
Savers are more likely to feel worried if they do not have enough savings. The study found that most of those who consider themselves savers are paid monthly and are living in metropolitan areas.
Roughly three in 10 Australians identify themselves as spenders. Of this group, 77% do not want to give up luxuries that come with savings. Half of the spenders think lifestyle is actually more important than planning for their future.
Spenders are more likely to have children under the age of 18, according to the study. Furthermore, people who live in regional areas and are paid weekly are more likely to be spenders.
Celebrating "payphoria"
A common trend seen amongst Australians is counting down the days to their next pay, with more than half marking the occasion as a celebration. Capel said many Australians are exhibiting a phenomenon he called "payphoria".
"It's not surprising that when payday does come around, Aussies are experiencing rushes of 'payphoria' and are wanting to reward their hard work by spending up," he said.
Read more: Here's how you can break free from a debt trap
Impacts of payday
The study said the timing of payday impacts the lifestyle of many Australians, with 70% saying it makes it hard to manage money and meet day-to-day needs.
While those who are paid weekly are primarily happy with the frequency of their pay, one in three of those paid fortnightly and one in two of those paid monthly would prefer to be paid more frequently. Almost half of the Australian workforce prefer a weekly pay schedule.
"Mapping out Australia's payday trends has shown that people have a huge emotional and psychological response to their earnings. In any discussion of payday, the starting point has to be for employees to be paid on time and accurately, and with the correct benefits," Capel said.