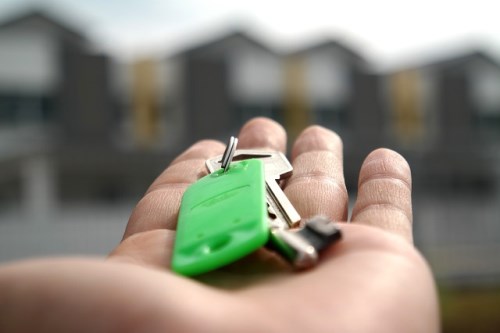 Does one really need a 20% deposit to buy a house?

With property prices in markets like Sydney hitting a new record high of $1.1m, saving a 20% deposit poses enormous challenges for the average Australian.

On the other hand, it's easy to understand why many Australians assume a 20% rate is the unassailable standard. Popular measures of affordability, such as those compiled by CoreLogic and CoreData, often assume a 20% lump sum.

The truth is far less bleak. In 2015, the Reserve Bank said: "The deposit required of a first-home buyer is no longer necessarily around 20 per cent of the purchase price, but rather, more often in the 5-10 per cent range."

While regulators have tightened the screws since then, there are still mortgages with below 20% deposits to be found, according to Ashton De Silva, associate professor at RMIT University.

De Silva said homebuyers taking out larger loans should consider the benefits of getting into the housing market now, rather than waiting to hit a certain deposit.

"It's not just a case of working out that you've got to pay another $50,000 in interest. What is the economic benefit of securing that place now?" he told The New Daily. "We expect people are making the decision that: 'It is better for me to take on that extra cost and secure this dwelling."

Quite a number of lenders offer low-deposit loans, including National Australia Bank (NAB), ME Bank, CUA, IMB Bank, and HSBC.

Many lenders have created new financial products to help homebuyers enter the market, resulting in Australia having "one of the most productive diverse markets in the world," according to De Silva.

One workaround if you have a low deposit is to take out lenders' mortgage insurance (LMI), which lowers the required deposit to a minimum of 5%. This means buyers of a $500,000 property can require a lump sum of only $25,000.

LMI is usually paid as one-off charge, with the cost calculated as a percentage of the loan amount and based on the size of your deposit. Occasionally, it can even be "capitalised" into the value of the loan, which means you can borrow more to cover the cost of the insurance. If you do this, you'll pay slightly higher repayments, rather than a hefty sum up front.

It's important to note that LMI only protects the lender against the risk of the borrower defaulting on the mortgage, and not the borrower.

With LMI, a couple taking out a loan with a 5% deposit would need $50,000, plus the cost of insurance.

Some lenders will not charge insurance on loans with a 10% deposit. However, this depends on job security and credit history.

Two Australians earning the average full-time salary, with average living costs, will likely qualify for a loan just over $1m with one of the big banks.