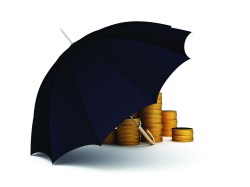 Quite often you may think to yourself how much you could save if it weren't for your insurance costs. And it's true- every year Australian's shell out more than $72bn on insurance, constituting a huge corporate industry. However tempting it may be to cut back or cancel out on your home, health or travel insurance, there are other ways to cut back. By taking a close look at your policies and premiums you may find a host of potential savings.
1. Don't double up!
Review all of your existing policies to ensure you are not covered twice for the same thing. One example may that your home insurance includes cover for 'personal possessions', taking your mobile phone and even luggage whilst on holiday into account.
In cases such as this, you can cancel your mobile phone insurance and eliminate the luggage component of future travel insurance.
2. Leave the warranty at the shop
Extended warranties on electrical goods are often unnecessary as your home insurance may already provide the same cover.
However if you do decide to buy an extended warranty, it's worth investigating independent warranty providers offering better rates.
3. Consider raising your excess
Without undoing the fundamental purpose of insurance, it's worthwhile considering paying a higher excess in order to lower your overall premium. If you have top-notch security and are a safe driver, you may feel it's time to capitalise on your record.
4. Upgrade your home security
Improving your home security could significantly reduce your home insurance premiums. One example of having a new alarm installed which is linked to a police station can reduce your overall costs by 10% or more.
5. Do you need comprehensive?
In certain circumstances it may be safe to bring down a premium by reducing your level of cover.
If your car isn't worth much, you may be able to switch from comprehensive cover to third party, fire and theft.
However, Your Money Magazine recommends seeking advice and carefully reviewing the new terms and conditions as well as the implications before downgrading.
Please note that by switching to basic third party, your car will only be insured in the event of fire or theft. And neither you nor your car is covered if you have an accident that's your fault.
When dealing with insurance it is extremely important to shop around and consider all of your options. By doing so, you can get excellent 'new customer' deals. Be sure to use the policy renewal periods to investigate new options, and let your insurer know if you find something better- quite often they'll beat it.