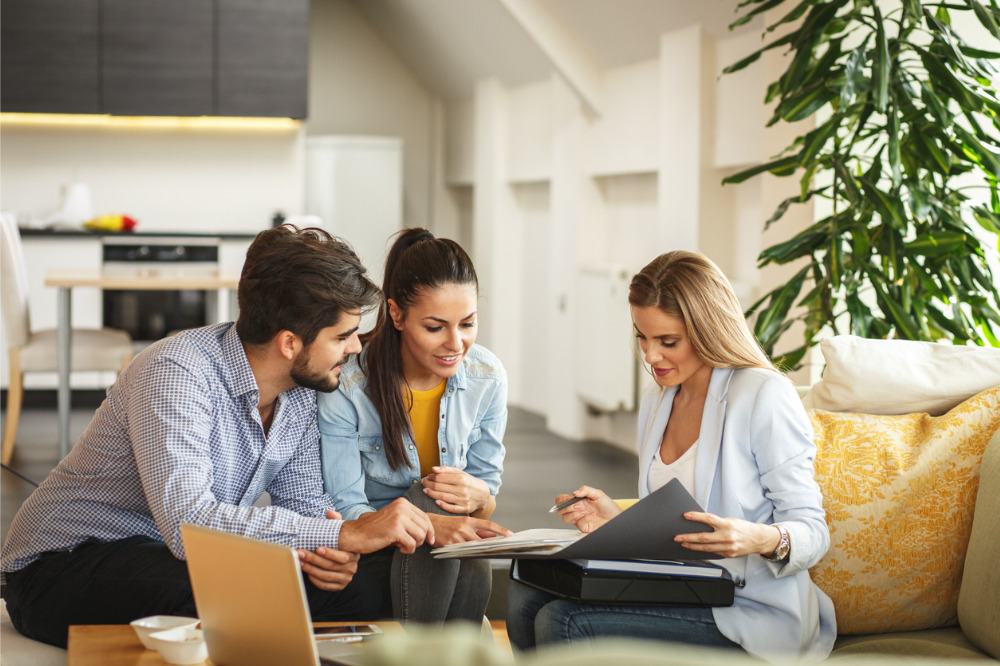 Since your home is one of the biggest financial investments you will ever make, it makes sense to protect it against unforeseen events such as natural calamities.
However, home insurance comes in several forms – and understanding the different types of coverage available is key to finding a policy that suits your needs.
What are the different types of home insurance?
Home insurance typically provides two main types of coverages: building insurance, which covers the physical structure of the house, along with the fixtures; and contents insurance, which covers your personal belongings.
It is advisable for homeowners to get a combination of building and content insurance, so their property can have complete coverage. Most lenders also include home insurance as a requirement when taking out a loan. For renters, contents coverage will suffice since getting building coverage is the responsibility of the property owner.
There is also a separate kind of coverage available for landlords – called landlords' insurance – designed to provide financial cover for loss or damage to an investment property and its contents.
What does home insurance cover?
Most home insurance policies offer financial protection if the property's physical structure and its contents are damaged or destroyed because of the following:
Fire and explosion
Storm and rainwater
Lightning strikes
Earthquakes and tsunamis
Falling objects such as trees
Theft and vandalism
Bursting pipes
Coverage for floods, accidental damage, and electric motor burnout are often offered as add-ons and can raise premium prices. You can also get legal liability coverage for financial protection against claims of bodily injury or property damage within your home's premises.
Home insurance coverage also comes in two main types: sum-insured cover – where compensation is based on an estimated cost of rebuilding your home if it was entirely destroyed – and total replacement cover – which provides coverage for the overall cost of repairing or rebuilding your home to the same standard.
How much does home insurance cost?
There are several factors that impact the cost of your home insurance, including the type of coverage you want (building, contents, or both) and if you decide to get additional coverage (flood and accidental damage). The location of your home and its features, along with your claims history, can also affect the cost of your policy.
Because these parameters can vary significantly for each policyholder, it is difficult to provide an accurate estimate of how much home insurance premiums cost. According to some financial comparison websites, building insurance can start at $800 and exceed $4,000 annually, while contents insurance can range from $300 to above $800 a year.
How much building insurance coverage do you need?
Ideally, your building coverage should be able to pay the cost of repairing or rebuilding your home at the same quality before it was damaged. There are two common methods for used for estimating this value:
1. Cost-per-square-metre
Estimation is based on the property's size and the materials used.
2. Elemental estimating
Estimation is based on several parameters, including when your house was built, the quality of internal fixtures and fittings, and if your home is built on a slope.
How much contents insurance coverage do you need?
A good way to find out home much contents coverage you actually need is by keeping receipts of all the items you bought for your home and calculating the monthly spending, which can help provide an estimate the total limit.
You can also complete a personal property inventory to determine how much coverage you need. The belongings you can include in your inventory are:
Furniture – beds, dining chairs and tables, sofa sets, wardrobes
Home accents – carpets, curtains, cushions, beddings
Appliances – fridges and freezers, stoves and ovens, washing machines
Kitchenware – cookware, cutlery, dinnerware
Gadgets – laptops, mobile devices, TVs
Clothing and fashion accessories
Toys, antiques, ornaments
How can you find the right home insurance coverage that suits your needs?
When choosing the right home insurance, it is best to consider the type of coverage your home needs. If you live in a flood-prone area, for example, then you may want to get an insurance policy that provide flood cover, whether if it is a standard inclusion or an add-on.
Additionally, be sure to read your insurance providers product disclosure agreement (PDS), which tells what your policy covers and what are excluded. The PDS may include buzzwords and jargon that may be new to you, so it is advisable that you consult your insurance agent for any questions and clarifications.