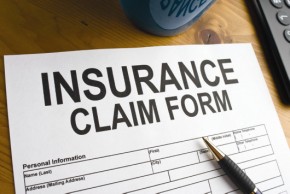 Have you had to go through hell and back again when making a claim with your insurance provider? YMM tells you how you can prevent your claim from being rejected.
Your first port of call should be the Product Disclosure Statement (PDS) of any policy you're considering. You can find all the fine print, including the most bizarre exclusions in the PDS, so don't sign up to a policy until you've thoroughly read all pages of the PDS. If you don't understand something in the PDS (you wouldn't be the first), ask for written clarification and never take out insurance based on what you're told over the phone.
In its 2011 annual report, the Financial Ombudsman Service (FOS) found the insurance sector attracted a considerably high level of complaints from consumers than in previous years.
However, Elders, RAC and Vero received the smallest number of complaints, possibly reflecting that they had a more consumer-friendly claims process.
"If something is stated in the PDS, it's legal," says Michael Arnold, managing director of Insurance Claims Services. This means insurers can reject a claim if they point to the relevant exclusion specified in the PDS.
Once you have signed up with a policy, you must alert your insurance provider whenever your circumstances change. Otherwise, insurers will argue that you haven't disclosed everything and use this to reject your claim.
When they say no
If you think your claim has been unfairly rejected by your insurer, don't assume it ends there.
"Customers need to remember the onus is on the insurer to give evidence to prove their reasons for rejecting a claim. It is not up to the consumer to disprove assumptions made by the insurer," says Arnold.
Feel free to bargain over the particular issues that you think are a reasonable for making a claim. You can also use public loss assessors to represent you and negotiate a better outcome.
Every provider has their own internal dispute resolution process, so you should follow that procedure if you're unsatisfied with how your claim has been handled.
If that doesn't work, you can lodge a complaint with the FOS at fos.org.au.
Throughout the entire process, it's advised you keep a written record of all the correspondence you've had with your insurance provider; this will prevent confusion or a disagreement about what was said.
-- By Stephanie Hanna