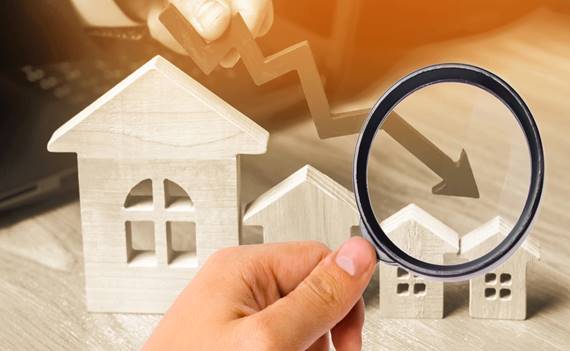 An economist from the International Monetary Fund (IMF) has expressed concerns about Australia's "delicate" housing market, saying the downturn has started to become worse than expected.
Thomas Helbling, IMF's lead economist for Australia, told The Australian Financial Review (AFR) that there is a great need for the government to step up and deliver new sources of growth to offset the intensifying downturn.
He said the current housing situation calls for faster infrastructure spending and a potential cut in the official cash rate. In terms of infrastructure, Helbling said the pace of spending seemed to have missed the boat in relation to what was scheduled in previous budget figures.
"The ambition on infrastructure spending is in many senses welcome. The housing market downturn is sort of sagging on the demand side, so you want to have other demand sources pulling," he said.
Helbling said the housing downturn would likely impact IMF's latest forecast for Australia's economy.
"I think given where the economy is now, that this growth impetus comes forward is important in the current cyclical setting. In terms of general direction, we're not surprised prices have fallen," he said.
A change in monetary policy by the Reserve Bank of Australia might also be needed, especially if the economy weakens and significant changes to inflation trajectory and employment rates unfold.
"But it's also possible that maybe the inflation trajectory, the projection, shifts down a bit; labour market conditions are a bit weaker, and then by the very logic of the flexible inflation targeting regime, I would expect they would ease," he said.
Economists and market watchers heavily back Helbling's insights about the housing market.
NAB's chief markets economist Ivan Colhoun told the AFR that the housing downturn could turn into something worse, with prices likely to fall by 18% over the next two years.
"The IMF does talk to the RBA and the Treasury. If they are thinking that this is a deeper downturn than previously thought, then that would increase the risk of a rate cut. NAB is predicting two cuts," he said.
JPMorgan economist Tom Kennedy also believes that there will be two rate cuts as prices fall by another 5% this year.
"It's hard to see how prices can hold at current levels. We have soggy GDP through 2019. We don't think it's a recession, we think it's a lower-for-longer growth story," he told the AFR.