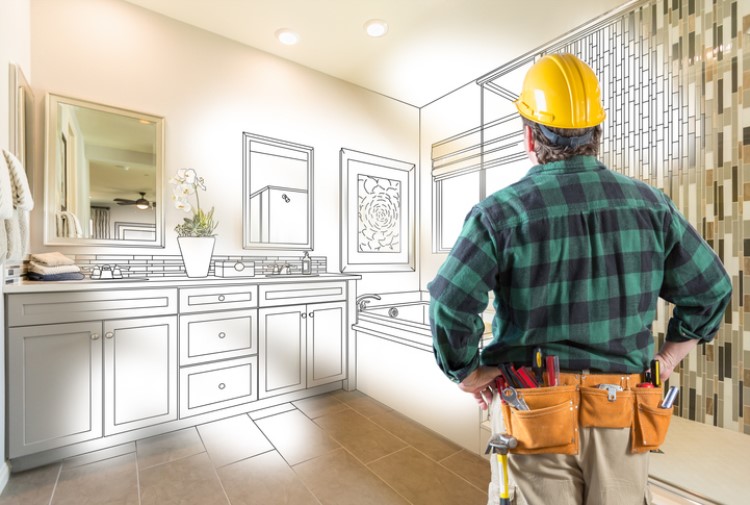 If there's one room in the house that Australians are likely to renovate more than the others, it would be the kitchen, according to the latest study by Houzz.
The study said kitchens were the most popular room to renovate, taking up 26% of all renovations in 2018. The median spend on kitchen renovations increased by 16% from $17,250 to $20,000.
Living and family rooms were the second-most renovated rooms. However, from taking up 24% of renovations in 2017, living and family room renovations declined slightly to 23%.
The chart below shows where renovators focus their efforts in terms of rooms, upgrades, and extra features: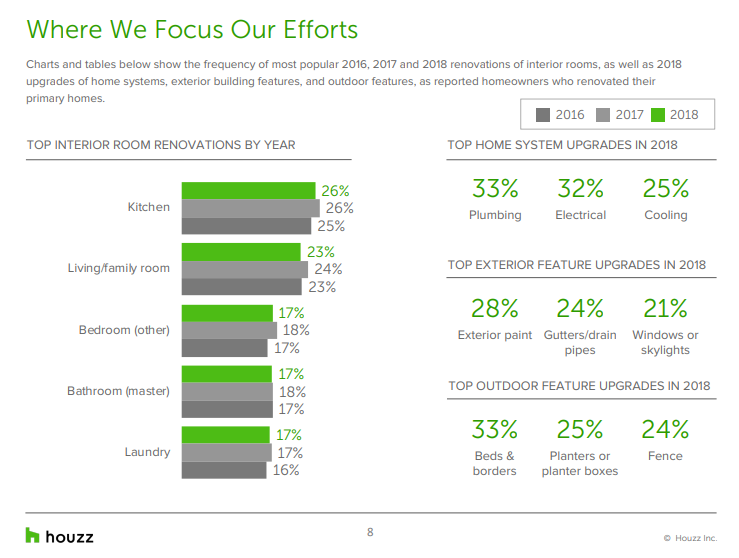 Baby Boomers (55-74 years old) and Gen-Xers (40-54 years old) were responsible for over three in four renovation works last year, with median spend of $21,000 to $23,000, respectively. Roughly 41% of Gen-Xers and 35% of Baby Boomers are expected to finish their renovation projects this year.
In terms of funding, 76% of renovators use cash and savings for their projects while 19% use their credit cards. Around 13% utilized the money they get from refinancing for their renovation works, while 10% use the proceeds from their previous home sale.
While staying on budget was one of the challenges renovators face, the most significant hurdles were finding the right service providers and looking for the right products and materials.
The chart below shows what homeowners prioritise when renovating specific parts of their dwellings: