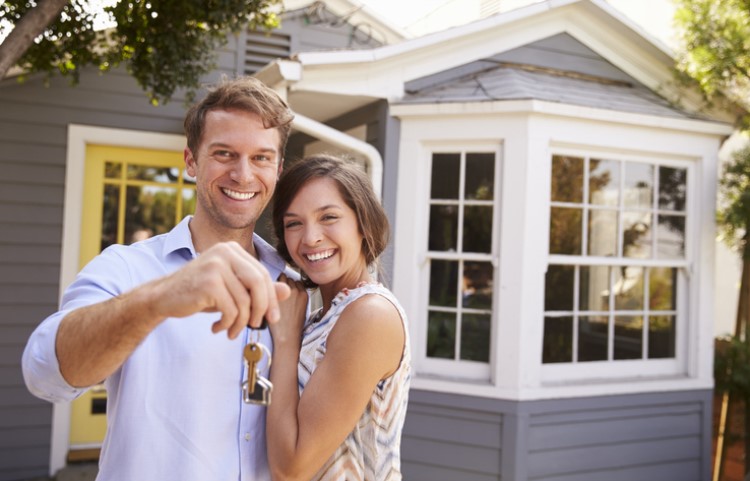 Despite the risks it could bring to Australia's economy, the housing downturn has opened opportunities for priced-out homebuyers to enter the market, particularly in capital-city suburbs.
Domain's senior research analyst, Nicola Powell, told 9News that certain suburbs in capital cities have become affordable to first-home buyers as prices continue to fall.
One of the most affordable suburbs in Sydney is Wyong in Central Coast, where homes have a median value of $396,200.
"We really do have to head to the Central Coast — Wyong was just under this price point. We know the Central Coast has been a magnet for first home buyers seeking that Australian dream," she said.
The only downside is that Wyong is around a one-hour drive away from the city centre. Other options are Macquarie Fields and Werrington. However, homes in these suburbs are worth up to $480,000.
Melbourne buyers may also find affordable homes below the $400,000 price point in some of the city's suburbs. Sitting around 40 kilometres away from the city centre, Melton, Melton South, and Kurunjang all offer dwellings for only $375,000. Powell said first-home buyers are driving the growth in these suburbs.
"There is a simple reason for this: Melbourne is able to deliver affordable housing on the city's edge," she said.
If distance is a concern, there are cheap suburbs in Perth that are quite close in the city centre. Osborne Park and Tuart Hill, for instance, are less than 10 kilometres away from the hustle and bustle of the city. Homes in these two suburbs have median prices of $300,000 and $356,000, respectively.
In Brisbane, first-home buyers looking for budget-friendly homes should go to Taigum, where dwellings have a median price of $336,000. Powell said Taigum is known for low-maintenance established homes, which is perfect for buyers who are into renovating for profit.
Thorneside also offers some of the cheapest homes in Brisbane. It is 20 kilometres away from the city centre and has a median house price of $327,500.
In Adelaide, there are more than 80 suburbs whose homes have values below $400,000, including Clearview, Ascot Park, and Kilburn.
"There's this pocket of affordability north of the CBD; Clearview and Kilburn offer access into the home market on a budget, and the area itself has been rejuvenated – there are lots of trendy cafes and shops in the area," Powell said.
The table below shows the cheapest suburbs in some of Australia's state capitals:
Cheapest Suburbs in Australian Capital Cities

Sydney

Wyong

$392,200

Macquarie Fields

$465,000

Werrington

$480,000

Brisbane

Taigum

$336,500

Thorneside

$327,500

Strathpine

$390,000

Melbourne

Melton South

$375,000

Melton

$385,000

Kurunjang

$400,000

Perth

Osborne Park

$300,000

Tuart Hill

$356,000

Cloverdale

$370,000

Adelaide

Clearview

$380,000

Ascot Park

$394,000

Kilburn

$395,000