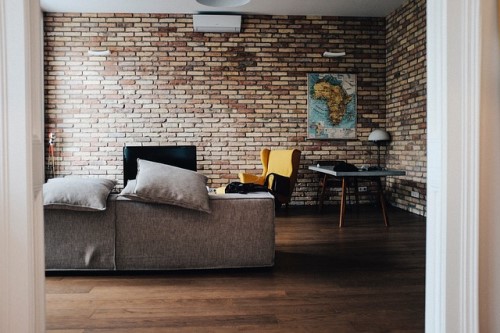 Buying pieces of property, as opposed to buying entire homes, is fast gaining traction among younger Aussies who're seeking innovative ways of entering Australia's increasingly pricey housing markets.
Last week, BrickX, the Sydney-based fractional investment company, launched its first property in Adelaide. This is the company's first venture outside Sydney and Melbourne, and is part of its broader expansion into other capitals over the next 12 months.
BrickX's platform typically divides a residential property into 10,000 units or "bricks" which investors can buy for as little as $100. These bricks are essentially shares or stakes in the property, and the buyers share in the property's capital growth and expenses.
BrickX's new Adelaide property is the 14th in its $17m portfolio, and is situated in leafy St Peters, which has averaged 8.8% annual price growth over the past 20 years. The minimum entry is one brick, which for a two-bedroom St Peters house costs just $74.
Anthony Millet, CEO of BrickX, said the platform has enabled young people to educate themselves about property investment without the huge outlay required to purchase a home outright. It also protects their savings against sharp house price surges.
The company says more than half of its 6,500 users are under the age of 35.
"Millennials getting into the market for the first time are able to save their home deposit in line with the housing market," Millet said.
Fractional property investment, also known as property crowd-funding, is still a new concept in Australia, and some people have raised concerns about selling units later on. Millet said BrickX's track record showed this was not a problem.
"The median time for someone to be able to sell their bricks is around 12 hours, which is a hell of a lot quicker than it takes to sell your house," he said. "Our platform allows investors to diversify across several properties."
BrickX is one of the only two fractional investing businesses currently operating in Australia. The other firm – DomaCom – has been expanding into retirement communities and agricultural property.