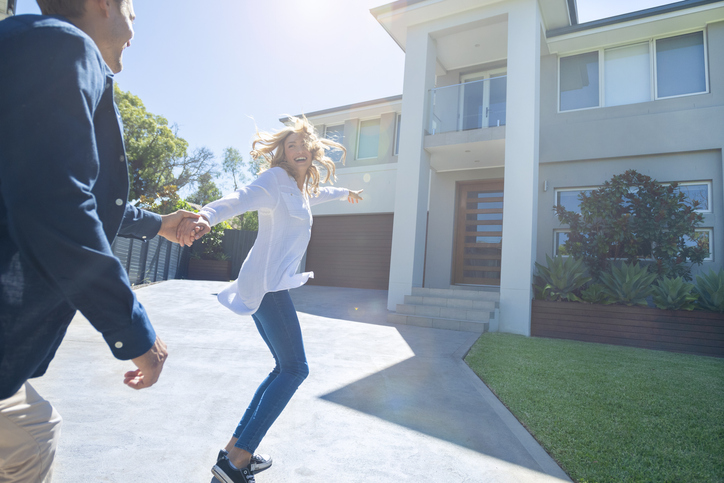 Capital city and regional housing markets continue their win streak in January, with values reaching a fresh record high and surpassing pre-COVID levels by 1%, according to the latest report from CoreLogic.
The dwelling median price in Australia went up by 0.9% in January to $583,157. Compared to the same month last year, dwelling values were 3% higher.
Regional housing markets remained the biggest driver of growth, registering 1.6% gain in median value to $428,919 over the month.
Dwelling prices across combined capitals also increased, up by 0.7% on a monthly basis to $659,731.
Looking at the movement of values since the onset of COVID-19 in March, regional markets trumped capital cities, posting a value growth of 6.5%. Dwelling values in capital cities, on the other hand, were down by 0.2%.
The largest states are seeing regional home values rising at more than three times the pace of their capital city counterparts. This was significantly evident in New South Wales and Victoria.
Dwelling values across regional Victoria and regional New South Wales rose 1.6% and 1.5% respectively in January compared with a 0.4% increase in home values across Melbourne and Sydney.
Tim Lawless, research director at CoreLogic, said more people are leaving Sydney and Melbourne for regional areas, resulting in a transition of activity from the metro regions to the outer fringe and regional markets.
"This demographic trend is further compounded by the demand shock of stalled overseas migration. As Melbourne and Sydney historically receive the vast majority of overseas migrants, these metro areas have been the hardest hit by this demand shock," he said.
He furthered: "Better housing affordability, an opportunity for a lifestyle upgrade and lower density housing options are other factors that might be contributing to this trend, along with the new found popularity of remote working arrangements."
The table below shows the changes to the dwelling values across housing markets in Australia: