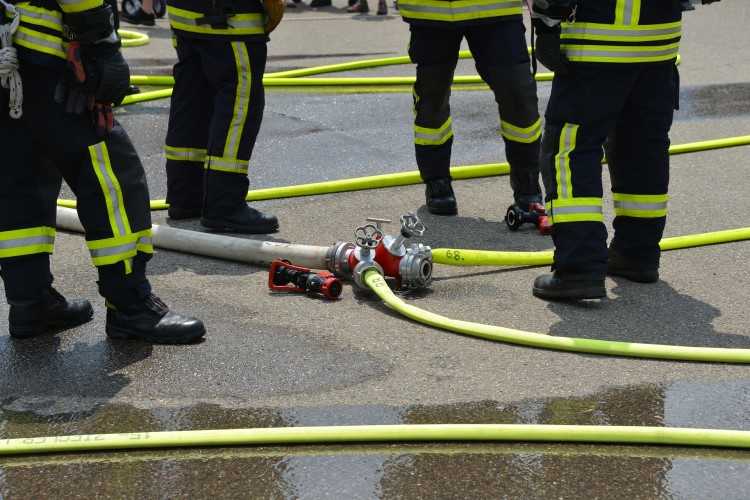 Australian fire safety practices saw increased scrutiny last year when a fire razed 24-storey Grenfell Tower in London, with experts urging construction firms to adopt standards to avoid similar catastrophes.
In a report for The New Daily, evacuation expert Bruce Bromley said it appeared construction firms are still prioritising profits over public safety and that state and federal governments are not pushing efforts to ensure hazards are kept at bay.
Bromley urged developers to introduce smoke masks inside residential buildings.
"Smoke inhalation is the No.1 killer in a fire situation. Toxic smoke kills faster than fire," he said. Bromley also called for the government to make it mandatory for firms to remove and replace combustible cladding, which was blamed for the Grenfell Tower's demise.
The Guardian reported in May that up to 12,000 Queensland buildings have flammable claddings. Meanwhile, 1,369 buildings in Victoria and roughly 1,000 in New South Wales are potentially at risk due to this issue.
While claddings are not necessarily dangerous, Queensland Non-Conforming Building Products Audit Taskforce stressed that there are many factors to be taken into consideration and experts should be able to carefully review and assess the buildings.
Fire Protection Association Australia general manager Matthew Wright said the Grenfell incident has spurred talks on the processes in ensuring fire safety within the property sector.
"In the UK, a review by Dame Judith Hackitt found shortcomings in compliance and enforcement processes that can only be addressed with a nationally consistent approach. The core challenges are very similar in Australia, as are the solutions," Wright told The New Daily.
For National Fire Industry Association CEO Wayne Smith, the system Australia currently has in place to guarantee fire safety is fragmented, given that each state is tasked with looking after their own jurisdictions.
"Australia needs a national fire safety commission to regulate service standards, maintenance, products, training, and installation practices so that state borders don't exist and we have a central regulatory authority," he told The New Daily.
Meanwhile, Society of Fire Safety chair Jonathan Barnett said qualified fire safety engineers need to be involved in building construction.
"[Fire engineers] are often not involved in the design of a building, and we may not be told that there's going to be combustible cladding on it," he said. "How do we engineer a problem when we don't know about it?"