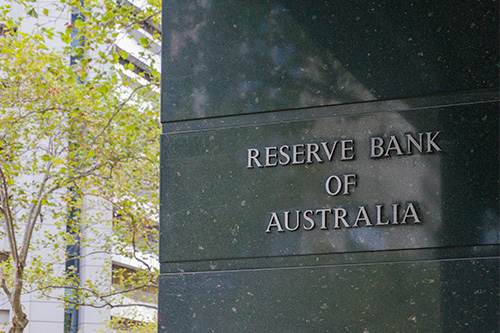 The cash rate has been held at the historically low level of 0.1% again, amid swirling rumours that the Reserve Bank of Australia (RBA) will move forward their plan to raise the rate in 2024.
CBA have already come out and said that they think that the rate will rise earlier than predicted, stating that they think it will move in 2022, and have adjusted their longer-term interest rates accordingly.
The RBA have said in the past that they will move the rate when wages growth and unemployment hit certain targets, but maybe forced to come forward on their plan.
Their statement this afternoon read:
"At its meeting today, the Board decided to:
retain the April 2024 bond as the bond for the yield target and retain the target of 10 basis points
continue purchasing government bonds after the completion of the current bond purchase program in early September. These purchases will be at the rate of $4 billion a week until at least mid November
maintain the cash rate target at 10 basis points and the interest rate on Exchange Settlement balances of zero per cent."
The start of this month also saw the end of the previous term funding period, which has seen the price of money rise, thus putting paid to the era of ultra-low interest rates on a commercial level.
"Positive trends have emerged, underemployment is at the lowest level in 7 years and limited migration is promoting skills shortages. With a continued decline in underemployment, emergent skills shortages with closed international borders cutting off migrant workers, there is evidence that wages are turning a corner and could soon accelerate," said Eleanor Creagh, Australian Market Strategist at Saxo Capital Markets.
"Job ads continue to point to strengthening momentum within the labour market, promoting continued upside relative to forecast trajectories, the probability the RBA lift off is pre-2024 is rising."
"In light of this focus remains on the RBA's ongoing challenge to meet mandated price targets, achieving their goal of a tighter labour market, wages growth and hence inflation - alongside this their ability to wind back accommodative policy settings."
"However, with inflation well below the RBA's target band and the central bank having missed their target for a number of years, the RBA for now remains in a difficult position and rates are certainly set to remain at a historic low for now - the onus is on the central bank to keep their foot on the gas in some capacity."