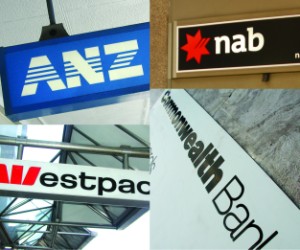 The Australian Securities and Investments Commission (ASIC) recently expressed its distaste for the way the Big Four – as well as at least one wealth manager – reported breaches of law, as reported by Reuters.
ASIC specifically cited delays in both the reporting and in the fixing of identified problems. The corporate regulator highlighted that the breaches under the 2014-to-2017 review had resulted to customers' financial losses of nearly $500 million and remediation had not been finished.
"Many of the delays in breach reporting and compensating consumers were due to the financial institutions' inadequate systems, procedures and governance processes, as well as a lack of a consumer orientated culture," said ASIC Chairman James Shipton.
According to ASIC, it took more than 5 years on average from the occurrence of a significant breach and the customers' issues being addressed.
Given these findings, the regulator is now looking to file an enforcement action against these lenders for failing to report breaches as scheduled.
"There is an urgent need for investment by financial services institutions in systems and processes as well as commitment and oversight from boards and senior executives to address these significant failings," Shipton noted.
The aforementioned review of legal compliance closely studied 12 financial institutions, namely Commonwealth Bank, Westpac Banking Corp., Australia and New Zealand Banking Group, National Australia Bank, and AMP.