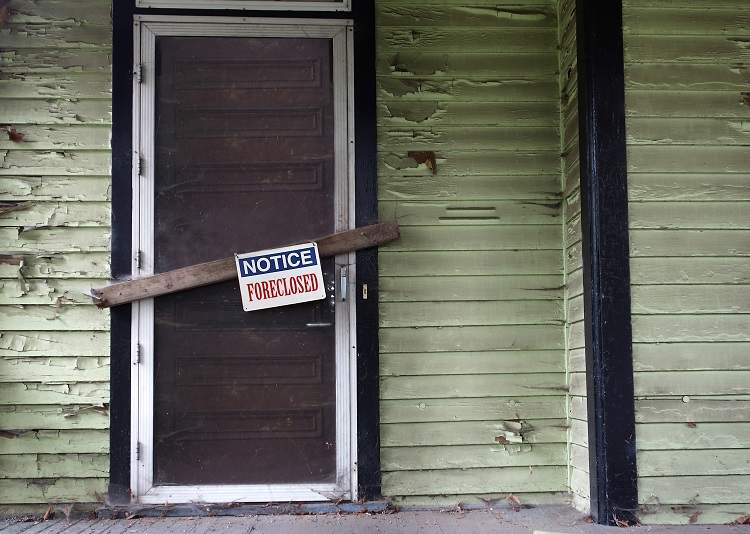 Foreclosure can occur when the borrower fails to make their repayments for more than three months in a row. The lender can move to evict the borrower and put the home up for sale. Such sales can be distressing and soul-destroying for the current occupant, but foreclosed properties can represent excellent value for home buyers.
Why? The lender's objective is to sell the property as quickly as possible. Holding on to a foreclosed, vacant property costs the lender money so they are more concerned about selling quickly rather than holding out for the highest price. As a result, most foreclosures are sold at auction but there are opportunities to buy without bidding.
In any event, foreclosure sales represent a great opportunity to buy houses at less than their market value.
If you're considering purchasing a cheap mortgagee-in-possession or foreclosure property, keep these six rules in mind.
1. Organise finance early
Remember you are purchasing this property from a bank so the settlement period is likely to be short and you shouldn't expect any flexibility. Pre-approval is not good enough in such a situation. Organise your finance before you go shopping. That way you will know exactly how much money you have to play with and you'll ensure the transaction runs smoothly.
2. Expect a quick settlement
When it comes to foreclosures the vendor has only one objective in mind: to get rid of the property as quickly as possible. That means you should expect a short settlement period with no room to move.
Make sure you have a reliable lawyer who will have your paperwork in order within the settlement timeframe. Likewise keep close tabs on your lender to ensure your loan is processed and all i's dotted and t's crossed well within the vendor's timeframes. You don't want to find yourself in a situation where you're forced to pay penalty fees for late settlement
3. Expect a big repair bill
Chances are the last occupant of the property left in a hurry and didn't care about whether or not the tops of the kitchen cupboards had been washed down recently or the pool filter checked. It's safe to conclude the previous occupant had been going through a period of severe financial hardship. If they didn't have enough money to pay their mortgage, chances are their home maintenance and improvement budget was pretty non-existent too.
That means you will need a healthy budget to bring the property up to scratch. Factor this in to your calculations when deciding how much to borrow and how much you can afford to spend on home repairs and improvements in the first couple of years.
4. Be on the look-out for nasty surprises
People suffering financial stress and facing the loss of their home can do strange things. One purchaser discovered just before settlement that the previous owner had made several attempts to set fire to the property. Fortunately an inspection revealed the damage, which was repaired by the bank before the purchaser took possession. So a last-minute inspection before settlement is always a very good idea.
5. Avoid buying site unseen
If the property you are purchasing is in a location far from where you live, it's tempting to do the deal online. But remember, vendors and their agents will make the property look as good as possible in photographs so it's difficult to ascertain the true state of the property until you see it with your own eyes. At least one inspection is a necessity.
6. Stick to the golden rules of buying any property
Don't avoid the tried and tested conventions of successful property buying just because you've bagged a bargain. Check out the area. Is it growing or depressed? How have property prices behaved in recent years? What are your prospects for healthy capital growth in between purchase and when you are likely to want to sell? If you are relocating, consider employment opportunities before taking the leap. If you are purchasing the property as an investment, check local vacancy rates and rental yields to ensure the bargain really is as good as it looks.
By Jackie Pearson
This story was written in 2012 and updated for clarity and content in June of 2018