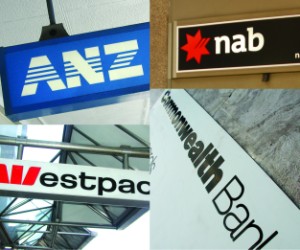 The government urged more banks to oppose the oligopoly happening in the industry after the Financial Services Royal Commission revealed that the market supremacy of the Big Four is not entirely beneficial to customers, according to Reuters.
A report on the financial sector compiled by the Productivity Commission (PC) showed that banks failed to disclose the bonuses they give to mortgage brokers or financial planners for marketing their products.
"What often is passed off as competition is more accurately described as persistent marketing and brand activity designed to promote a blizzard of barely differentiated products," the report stated.
PC also included plans of action to lessen the dominance of the "Big Four" and noted that the Australian Prudential Regulation Authority (APRA) was not successful in encouraging healthy competition in the market.
Treasurer Scott Morrison shared a similar opinion and highlighted that more banks need to enter the market in order to ease the existing problem.
"The answer begins, but certainly doesn't end, with more players in the market. What this means for the customer is simple: cheaper loans, cheaper products," he said.
Currently, there are 58 other organizations qualified as "banks."
Reuters reported that Australia's four biggest lenders — Commonwealth Bank of Australia (CBA), Westpac Banking, Australia and New Zealand Banking Group (ANZ), and National Australia Bank (NAB) —"control around 80% of the country's deposit and home loan markets, making them some of the world's most profitable banks." However, the scandals exposed during Royal Commission inquiries have caused the four to collectively drop more than $17bn in market value since February.