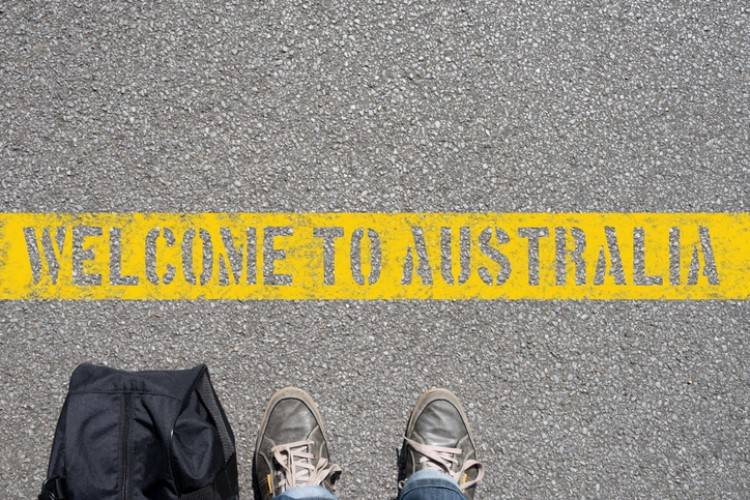 Australians are starting to withdraw their support to migrants due to housing affordability and overcrowding concerns, a recent poll revealed.
According to an Australian National University survey of over 2,000 people, more than two-thirds of Aussies do not think that the country needs more people, with only 30.4% saying they are in favour of a big Australia, down from 45% when the poll was first conducted in 2010.
Figures from The Australian Statistics Bureau (ABS) show that there are 25 million people residing in Australia. It anticipates Australia's population to balloon to 30 million by 2029.
ANU professor Nicholas Biddle said the most common reasons given by those who do not support further population growth were housing affordability, overcrowding of cities, and the support for training Australians rather than importing skilled workers.
"Nearly nine out of 10 people nominated the cost of housing being too high as a reason for not increasing Australia's population, while 84 per cent of people said that cities are too crowded and there is too much traffic," Biddle said.
Environmental concerns are also a recurring theme amongst those who do not support an increase in migrants.
However, ANU demographer Liz Allen believes putting issues of housing affordability, crowded cities, and the high cost of living next to concerns about immigration is not necessarily a cause-and-effect case.
"Intergenerational wealth inequality is evident, and it's understandable Australians just want a fair go. But immigration does not necessarily mean higher house prices – migrants contribute net economic benefits," Allen told The New Daily.
Moreover, Allen thinks the timing of the survey, which was conducted around the time Prime Minister Scott Morrison gave a controversial speech calling for a permanent limit on immigration, might have affected the views of the respondents.
"These ills aren't the consequence of population, but rather politicians," she said.
However, she added that while Australia is suffering from growing challenges, opportunities and benefits still abound for the country to thrive.
"Australia's ageing demographic profile means the pressures on young people to shoulder the economic burden of future taxation dependency presents real risks to the nation's future. The fact is, in Australia's demand-driven migration scheme, migrants fill jobs locals won't or can't. Migrants don't take from locals. They make net contributions to the economy," she said.